Please call  Lee from  USAsurance Powered by WeInsure & Calle Financial. 954-270-7966 or 954-606-5660 at the office. My email is lee@myUSAssurance.com . I am Your Insurance Consultant  about Home Insurance, Auto, Flood, Private Flood, Car, Life Insurance, Mortgage protection, Financial Products, Business  & Commercial Policies, & Group Products for business owners to give Employees benefits at no cost to the employer. My email is lee@myUSAssurance.com
On average, auto insurance rates have tumbled around 4% since 2020, according to The Zebra, which noted the drop due in part to fewer miles driven and reductions in claims filed. Rates are expected to go back up as the U.S. works back to pre-pandemic driving behaviors.
The rate decrease does not factor in insurer discounts offered during the onset of the pandemic and is purely a reflection of American driving habits displayed in the past year, the InsurTech noted.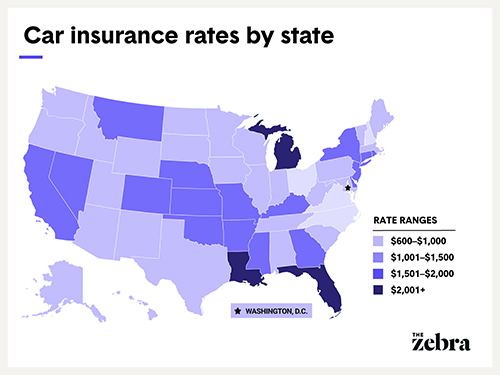 "Throughout 2020, drivers have consistently asked, 'Why aren't my car insurance rates affected now that I'm barely driving?'" Nicole Beck, head of communications and licensed insurance agent at The Zebra, said in a release. "On the whole, rates have decreased 4% nationwide, and many drivers received additional rebates in 2020 from their insurer. However, reduced
mileage is only a small part of how insurance costs are calculated, which heavily weighs more static factors like where you live, your accident history and your age."
During the past year, Americans drove 14% fewer miles compared with 2019. However, this only has a small impact of just 6% on overall auto rates,
Not every state sees rate drops
During the past year, 32 states saw auto insurance rates drop, while 17 states and Washington D.C. saw rate growth, according to The Zebra. Maine saw the biggest rate increases, up 18% year-on-year.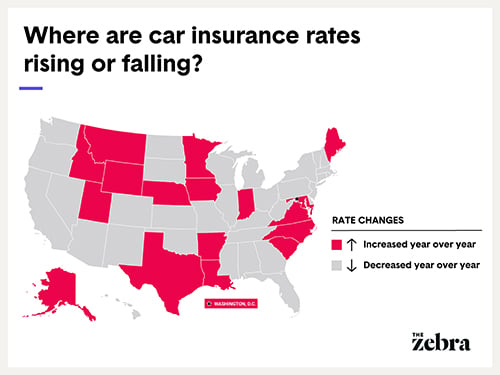 Coincidently, the state with the biggest drop, Michigan, saw an 18% decrease. The Zebra explained Michigan's decrease was due in large part to sweeping changes the state made. Although Michigan drivers saw the biggest rate drop during 2020, the state is still the most expensive region to insure a car with an annual average rate of $2,535. Florida ($2,324) and Louisiana ($2,305) were the
second and third most expensive states, respectively, for car insurance.
Based on cities, Detroit, New Orleans and New York had the highest average auto insurance costs with The Motor City topping out at slightly more than $5,000 a year,