Please call  Lee from  USAsurance Powered by WeInsure & Calle Financial. 954-270-7966 or 833-USAssure at the office. My email is lee@myUSAssurance.com . I am Your Insurance Consultant  about Home Insurance, Auto, Flood, Private Flood, Car, Life Insurance, Mortgage protection, Financial Products, Business  & Commercial Policies, & Group Products for business owners to give Employees benefits at no cost to the employer. My email is lee@myUSAssurance.com
Four months after the collapse of a 12-story South Florida condominium building left 98 people dead, a Florida Bar task force has recommended major changes in how condo associations operate, including a requirement to maintain larger cash reserves for repairs and to limit owners' ability to block repairs.
"The task force finds that the lack of uniform maintenance standards or protocols, and the broad discretion given to boards to determine when, how and if life-safety inspections and necessary repairs should be performed, requires legislative intervention," the group said in a 179-page reported submitted this week to the governor.
The Florida Bar appointed the task force in June, just two days after the Champlain Towers near Miami Beach collapsed. News outlets have reported that residents of the towers had complained for years about needed repairs, but that cash reserves were not available, or that repair funding had been delayed. Florida has more than 910,000 condo units that are more than 30 years old, many of which may be vulnerable to structural problems, the task force said.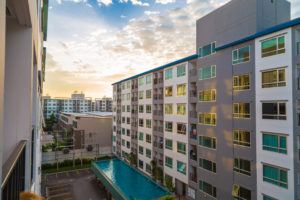 The task force, chaired by West Palm Beach attorney William Sklar, met with engineers, insurance experts, condo associations and attorneys. It has now recommended some significant statutory changes ahead of the 2022 legislative session, including these:
On needed repairs
Require timely maintenance and repairs, and making waterproofing part of the required maintenance plans. Current law has no specific maintenance standards for condo boards to follow. Boards also have no statutory obligation to inform unit owners about a building's condition.
Codify that needed maintenance should not be considered "a material alteration" that may trigger a vote by unit owners.
Abolish limits on condo boards' authority to assess a fee on owners or to borrow money for repairs, and voiding requirements that unit owners must vote on some upgrades. The change should apply retroactively to existing condo associations.
On building inspections
Require that some inspection reports, required now when developers turn over control of the building to the condo association, include detailed maintenance protocols, and that the association must comply with the protocols.
Require that any Florida condo building over three stories tall be inspected by a licensed engineer or architect, starting in 2024 and every five years after that. Currently, only condo towers in Miami-Dade and Broward counties must be inspected, and only 40 years after they were built. This requirement would be unnecessary if the association receives a turnover report and regular inspection reports every five years.
Authorize that municipal inspection reports on condos be sent to unit owners and posted on associations' websites.
On legal remedy
Establishing a statutory private cause of action for unit owners if associations fail to perform work required in an inspection report. The legal action could not be subject to arbitration or pre-suit mediation.
On funding reserves
Require that associations maintain capital reserves for critical building systems equal to at least 50% of the replacement costs, starting in 2026. If an association does not achieve the required funding level, it must secure alternative funding mechanisms, and disclose those to the unit owners.
Repeal a section of current law that allows developers to waive statutorily mandated reserves.
The task force made other recommendations and included reports from building officials, attorneys, insurance officials and others. The full report can be seen here.
"Condominium associations and cooperative boards must have the financial tools to fund deferred maintenance and structural repairs which will be necessary as buildings and other improvements age," the task force report concluded. "Such tools must not be hindered or impaired by the unwillingness of some owners to invest in their condominium property."
TOPICS CONDOMINIUM