December 10, 2021
Please call  Lee from  USAsurance Powered by WeInsure & Calle Financial. 954-270-7966 or 833-USAssure at the office. My email is lee@myUSAssurance.com . I am Your Insurance Consultant  about Home Insurance, Auto, Flood, Private Flood, Car, Life Insurance, Mortgage protection, Financial Products, Business  & Commercial Policies, & Group Products for business owners to give Employees benefits at no cost to the employer. My email is lee@myUSAssurance.com
No Appraisal on Hail Damage When Coverage Is in Question, Appeals Court Says
December 10, 2021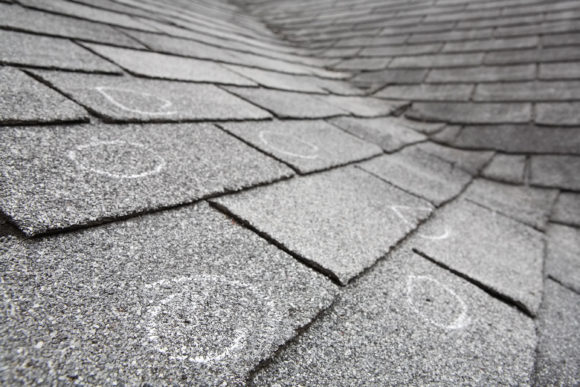 Email This Subscribe to Newsletter Email to a friend Facebook Tweet LinkedIn Print Article
A property insurer has, for now, dodged an $18 million bullet on hail damage coverage for a South Florida condominium complex, after a state appeals court ruled partly in the carrier's favor.
In American Coastal Insurance Co. vs. Hanson's Landing Association, Florida's 4th District Court of Appeal found that an appraisal of the property was not authorized because the insurer had denied the claim. The circuit court in Martin County must now review the case again.

"Because American Coastal has pled denial of coverage under the policy, and because the trial court must resolve the extent of coverage under the policy prior to ordering an appraisal, we reverse and remand for further proceedings consistent with this opinion," the appeals court wrote last week.
The condo complex in Port Salerno, on Florida's southeast coast, suffered through a hailstorm in April 2015. More than two years later, the condo association filed a claim for roof damage, arguing it had only then become aware of the damage.
American Coastal, part of United Property and Casualty Insurance, Florida's largest private insurer of property, sent an adjuster, who determined a replacement cost of $1.1 million, the court explained. The condo association countered with its own estimate of $6.8 million to replace all the roofs in the complex, but it did not provide supporting documentation.
Seven months later, in 2019, Hanson's Landing submitted a revised claim, this one for $18.3 million, along with an engineer's report.
American Coastal denied the claim altogether, contending that the condo association did not provide prompt notice of damage and did not provide adequate documentation. The insurer also charged that Hanson's Landing violated the policy by inflating the amount of the claim and misrepresenting the facts.
The condo association filed suit for breach of contract. The Martin County trial judge, Gary Sweet, granted the condo's motion to compel an appraisal on the property. And that's what was at issue on appeal.
The appellate court opinion, written by Chief Judge Burton Conner, said that the Florida Supreme Court had decided in 2002 and 2010 that an appraisal is appropriate only when an insurer has admitted a covered loss but the amount is in dispute. In the Hanson's Landing case, the insurer said it had denied the claim outright. At the least, a question remained over coverage, the appeals court wrote.
"We have required that coverage disputes be resolved prior to appraisal 'because a finding of liability necessarily precedes a determination of damages,'" Conner wrote, quoting from previous court rulings.
The condo association's case may have been complicated by the fact that at one point in the trial court proceedings, the association's president testified that he was not aware of any significant damage to the property after the hailstorm.