December 16, 2021
Please call  Lee from  USAsurance Powered by WeInsure & Calle Financial. 954-270-7966 or 833-USAssure at the office. My email is lee@myUSAssurance.com . I am Your Insurance Consultant  about Home Insurance, Auto, Flood, Private Flood, Car, Life Insurance, Mortgage protection, Financial Products, Business  & Commercial Policies, & Group Products for business owners to give Employees benefits at no cost to the employer. My email is lee@myUSAssurance.com
The board of governors for Citizens Property Insurance Corp., Florida's state-backed insurer of last resort, wants the maximum allowed rate increase – 11% for next year and 12% for 2023 – in an effort to stem the insurer's rapid growth.
At its meeting Wednesday, the board overrode a staff recommendation of a 7.3% rate increase for homeowners' policies. Florida law had limited Citizens' rate hikes to no more than 10% per year but the Legislature changed that earlier this year to allow incrementally higher rates until overall increases reach 15% in 2026.
It's now up to Florida Insurance Commissioner David Altmaier to decide if he'll approve the rate request. If ratified, the increases would begin in August 2022 for policies that renew from August through December, and in January 2023 for policies renewing then, Citizens said in a news release.
Citizens was established by lawmakers two decades as a last-resort insurer in Florida's storm-prone landscape. But the insurer's rapid growth in recent years, as private insurers have pulled out of the troubled market and have raised premiums, has left many in Florida uneasy. Citizens has added 5,000 policies per week recently and is expected to pass 1 million policies next year, partly because its premiums remain lower than private insurers' policies in almost every case, Citizens has reported.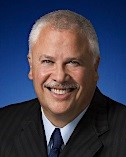 Carlos Beruff, chairman of Citizens, said the premium gap and high litigation rates in Florida are making it difficult for Citizens to return to its role as the state's residual insurer. More policyholders mean more exposure, leaving the state vulnerable if major disasters were to strike, officials have said. Higher premiums may help steer homeowners to other carriers.
"We need to take a look at all our options to stop this unsustainable trajectory," Beruff said, according to a news release. "Any solution is going to require legislative action to provide Citizens with the tools and flexibility to return to its role as an insurer of last resort."
Despite some reform legislation passed this year, insurers continue to blame rising costs on litigation brought by allegedly unscrupulous contractors. Some of them, insurers say, have teamed with public adjusters and attorneys to bill insurers for unnecessary work on homes, then file suit when insurance companies won't pay the claims.
"We have a litigation system that is truly, absolutely out of control," said Barry Gilway, Citizens president and executive director.
TOPICS FLORIDA PRICING TRENDS HOMEOWNERS
Was this article valuable?