By William Rabb
Please call  Lee from  USAsurance Powered by WeInsure & Calle Financial. 954-270-7966 or 833-USAssure at the office. My email is lee@myUSAssurance.com . I am Your Insurance Consultant  about Home Insurance, Auto, Flood, Private Flood, Car, Life Insurance, Mortgage protection, Financial Products, Business  & Commercial Policies, & Group Products for business owners to give Employees benefits at no cost to the employer. My email is lee@myUSAssurance.com
When the Florida insurance world heard that a newly formed homeowners' insurance carrier was stepping into the troubled Florida waters, reactions ranged from cynical to apoplectic.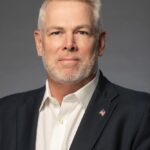 Few people have given the new company, known as Vyrd Insurance, very good odds on surviving a market that is beset with carrier insolvencies, excessive litigation, a surging public adjuster industry, and alleged fraud by contractors.
One part of the secret sauce for Vyrd, said David Howard, the president of the firm and a veteran of the Florida insurance business, will be Vyrd's heavy reliance on technology, a preferred contractor network – and a plan to beat the other guys to the punch.
"We feel like we have some technologies that we're going to employ that will allow us to not only detect problems, but to move quicker on the losses, triaging the losses, and getting quicker to paying the claims and making insureds whole quicker," Howard said last week.
Vyrd has teamed up with Bolt, an insurtech firm, to provide policyholders with Internet of Things technology that will instantly detect and report water leaks. Vyrd's adjusters and contractors can then move swiftly to make repairs before damage grows worse – and, perhaps, before public adjusters can calculate major losses.
Vyrd also has signed up an army of roofing contractors and emergency services companies. Once roof damage is detected, software will automatically notify crews, who will swoop in and put tarpaulins on roofs as soon as possible to minimize water damage, Howard said.
"We just feel it's going to be a quicker claims cycle, essentially," Howard said. "That's the key: mobilizing and attacking an area quickly to protect homes and mitigate further loss. We're real confident about that approach."
Vyrd, backed with $46 million in capital and a joint venture agreement with SiriusPoint, a major reinsurance firm, plans to start with offering takeout policies to some 42,000 Citizens Property Insurance policyholders. Eventually, company leaders may offer flood insurance for homes and perhaps even condominium coverage.
Howard, the former president of Lighthouse Property Insurance in Florida, sat down for an interview last week with the Insurance Journal to discuss a range of issues the new company, the first in Florida in years, will be facing. His comments have been lightly edited for clarity and brevity.
IJ: What do you see in the Florida market that others may not?
I think it's two-fold. So much business has gone to Citizens. That's why we're doing the takeout. Most of the business that has entered Citizens in the past year and a half has really been based on rates and age of roof. As rates move up and as cost of living and inflation-guard factors are placed, then that rate is going to be more in line with average rates that we have filed and that other competitors have filed.
IJ: Florida Insurance Commissioner David Altmaier said recently that you have credited Senate Bill 76 (passed earlier this year) with making reforms that will limit litigation and other costs for insurers. Others have said the law did not go far enough.
I think it is a good start but we have a ways to go. If you think about Senate Bill 1980, the sinkhole reform legislation (2006), it reduced frivolous lawsuits, but it took a while for that to really take hold. But it finally fixed that problem and think this (SB 76) will eventually tighten up Florida and get rid of solicitations on roofs that aren't even damaged and those type things to allow carriers to write, in partner with insureds and agents, without fear of reopens and lawsuits and assignment-of-benefits-abuse.
There are characters out there who basically prey on insureds throughout the state and that's why you have rampant claims and lawsuits. Because the opportunity is there. But also, carriers aren't working hard enough to have a closer partnership with insureds. And that's what our goal is going to be, to have a close relationship with our insureds. Provide them services and provide them additional tools to mitigate claims and move quickly on claims. That will alleviate the issues some carriers are seeing in Florida, and why there are so many lawsuits.
IJ: Talk about the insurtech Bolt and your use of technology at Vyrd.
We see tech throughout the ecosystem of everything we do, and we'll be applying tech throughout the process, on the claims side and the underwriting side, providing more tools for the insured to rapidly detect water loss and to rapidly mitigate roof claims with emergency tarping and services and also get to repairs quicker, through a network of roofers in Florida. And on the water mitigation side, because that's the two main drivers of losses: roofs and water damage.
We will have a preferred repair network, to provide automatic estimates and quicker roofing jobs throughout the state. And at a fair price to insured and to the carrier that's replacing the roof. When you have those tighter relationships, not only do you reduce the incurred loss and severity of the claim but you get the insured back to whole quicker.
Related: Appeals Court Rules Florida Insurer Can Keep Using its Own Contractors
IJ: Public adjusters have become a big issue in Florida. How will Vyrd handle that?
That's a hard one. You know, I think part of it from my perspective is education. Continued education with the agent and the insured to say, "We will take care of you, fairly, expeditiously, and make you whole quickly." We'll be getting our agents to impress upon the insureds that this company is ready to deliver and be out there rapidly. And when they get solicited by an adjuster, know that you've been educated ahead of time and that, "my carrier is there for me. I don't need this public adjuster." And it's not just anecdotal: From our last position (at Lighthouse Property Insurance) we saw that, in Florida, we did have a lower rate of public adjusters, AOB and litigation, because of the way we had set up the services network.
What other reforms would you like to see come out of the Legislature? There's been a lot of talk about the need to allow actual cash value on roofs versus full replacement.
That's a tricky subject because you're selling a product and the next thing you know, you say you're selling a product that is not making an insured whole. For now, with the takeout, we're focused on providing coverage that is like-kind to Citizens. The biggest driver in Florida is roofs and reinsurance costs, and way the reinsurance models treat the age of roofs and the type of construction and where they are located. That's what generates your probable maximum loss and your reinsurance buy.
We can see down the road there are going to be issues with roofs. Right now, the main thing is to figure out, there has to be a happy medium between what a lot of carriers are doing with trying to reduce their PML and what Citizens is taking in. If you don't find a solution between those two, then all the takeouts in the world aren't going to slow the volume going to citizens.
IJ: Rooftop solar power is booming in Florida. What about coverage for that?
That's an interesting one. We will have to take that into consideration, if we cover that or add coverage for solar. Also, and solar companies evaluate this, but we have to consider the weight of the panels on the roof. Those are all the types of things that solar companies and roofers and insurers need to huddle on to make sure we all understand the impact of what panels do to the roof, and what the cost is, are we covering it, should we apply special coverage for solar? We'll follow the lead of what the industry is trying to do and apply our experience to it and see what we need to do with it. Right now, it may be 10% of the homes we cover may have solar.
IJ: Where does the name, Vyrd, come from?
It's two-fold. It is a derivative of verde (Spanish, Portugese, Latin), which means green. Because we are in Florida, which has a lush, green climate. And it also means "go," because we are ready to go and move ahead with technology. We're not going to stop. Vyrd also is derived from a Norwegian word that means 'highly esteemed.'
IJ: Is there anything else you'd like to say to the nay-sayers out there who doubt Vyrd can make it in Florida?
We do not take entering the state lightly. We feel like we are turning over all the rocks and looking in all the nooks and crannies and using our past experience to come out with a new startup-to-takeout company. We've experienced a lot, and have been through a lot, so we feel like we are not going into this as a neophyte. But there will be unexpected events, but we are well positioned and prepared to consider appropriate action as things come up.