January 12, 2022
Please call  Lee from  USAsurance Powered by WeInsure & Calle Financial. 954-270-7966 or 833-USAssure at the office. My email is lee@myUSAssurance.com . I am Your Insurance Consultant  about Home Insurance, Auto, Flood, Private Flood, Car, Life Insurance, Mortgage protection, Financial Products, Business  & Commercial Policies, & Group Products for business owners to give Employees benefits at no cost to the employer. My email is lee@myUSAssurance.com
The volume of claims litigation in Florida continues to subside and by December had dropped almost 50% below last summer's high point, a lawsuit-tracking service announced Wednesday.
December data from Florida's 17 largest property and casualty insurers show the number of new litigated claims dropped 7% from November to December. The December number was half of the July high of 6,663 litigated claims, according to CaseGlide, a litigation management software company that tracks litigation.
Three insurers saw a decrease of at least 20% and three had decreases between 10% and 19% for December. One carrier noted an increase of 28%; four had increases between 1% and 5%; and another showed no change.
"The December 2021 results are following a normal pattern of trailing off as the calendar year ends," said Wesley Todd, CEO of CaseGlide. The continued decrease from July is most likely tied to the SB 76 Bill going into effect, and we expect to see levels normalize as we move into 2022."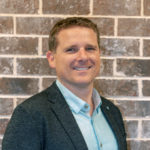 Senate Bill 76, approved by th 2021 Florida Legislature and signed into law, aimed to limit attorney fees, deter misleading solicitation of homeowners who may not need a new roof, and took other steps to reduce insurance claims litigation. Although some insurance industry advocates are urging lawmakers this year to take further measures to discourage lawsuits and reduce losses, other officials have said the bill is having an impact and may take two years to show its full effect.
The bad news, the CaseGlide data show, is that assignment-of-benefits litigation rose in December. Ten insurers reported that more than 30% of their newly litigated cases were AOB, Todd said. The top 10 AOB contractors in the state continue to represent 30% of all AOB-related litigated claims, with the top contractor responsible for 6%.
Similar to the prior six months' results, geographic distribution of all new litigated claims remains mostly unchanged. Miami-Dade County represents 24% of new litigated cases, with Broward County at 16%; Palm Beach County saw 7%; Orange County at 7%; and Hillsborough County at 7%.
TOPICS LAWSUITS FLORIDA CLAIMS