February 1, 2022
Please call  Lee from  USAsurance Powered by WeInsure & Calle Financial. 954-270-7966 or 833-USAssure at the office. My email is lee@myUSAssurance.com . I am Your Insurance Consultant  about Home Insurance, Auto, Flood, Private Flood, Car, Life Insurance, Mortgage protection, Financial Products, Business  & Commercial Policies, & Group Products for business owners to give Employees benefits at no cost to the employer. My email is lee@myUSAssurance.com
Florida property/casualty insurers would have to produce claims histories that go back only three years instead of five when requested by policyholders, under a bill passed last week by the state Senate.
Senate Bill 156, sponsored by state Sen. Doug Broxson, R-Pensacola, passed the Senate on Thursday with only one "no" vote. It now goes to the House for consideration.
Current Florida law requires that personal lines insurers provide insureds with complete claims history in loss-run statements, for up to five years, or explain where to find the information through a consumer reporting agency.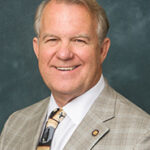 Broxson's bill would change that time frame to three years, and would require that insurers designate someone to handle the loss-run statement requests from policyholders. The carrier would have to provide the information within 15 days. The information includes the policy number, period of coverage, number of claims, the paid losses on all claims, and the date of each loss, according to a legislative analysis of the bill.
Reports are not required to include supporting documentation such as copies of claim files, investigation reports, evaluation statements, insureds' statements, and documents protected by a common law or statutory privilege.
The measure also would exempt life insurers from having to provide loss-run statements.
If approved by the House and signed into law, it would take effect immediately, the bill reads.
TOPICS FLORIDA CLAIMS POLITICS