By William Rabb |
Please call  Lee from  USAsurance Powered by WeInsure & Calle Financial. 954-270-7966 or 833-USAssure at the office. My email is lee@myUSAssurance.com . I am Your Insurance Consultant  about Home Insurance, Auto, Flood, Private Flood, Car, Life Insurance, Mortgage protection, Financial Products, Business  & Commercial Policies, & Group Products for business owners to give Employees benefits at no cost to the employer. My email is lee@myUSAssurance.com
Another one of the top 10 largest insurers in Florida has stopped writing new policies in the state, marking the fifth carrier this year to pull back from the turbulent Florida waters.
"At this time, St. Johns Insurance has made the difficult decision to suspend all new business writing statewide as of Feb. 15, 2022," the company said in a bulletin sent to its agents.
The St. Johns closure applies to all lines of business. Any outstanding quotes must be bound in the system by 6 p.m. today, the bulletin noted.
The Orlando-based St. Johns is listed as the eighth-largest homeowners carrier in Florida, with more than 160,000 policies, according to a list maintained by the Florida Association of Public Insurance Adjusters.
The news about struggling insurance carriers in Florida has become almost routine. In the past three months, some of the best-known insurers have said they will stop writing new homeowner policies or won't renew thousands. These include United Property & Casualty, TypTap, Florida Farm Bureau, and Progressive.
St. Johns executives could not be reached for comment Tuesday. The one-page bulletin briefly explains that the suspension is one of several actions the company has taken recently.
"In an effort to maintain balance within our portfolio, we have been employing many strategies to manage our risks: non-renewals, new business eligibility rules, rate changes, overall exposures in territories and portfolio performance," the bulletin reads. "Sometimes, adjustments may be needed in order to adapt to the ever-changing marketplace."
Florida agents that sell St. Johns' policies said that the announcement did not come as a surprise in a state that has been squeezed by storm losses, spiraling claims litigation costs, and higher reinsurance prices.
"St. Johns has been pulling back for a while and increasing premiums, pushing people away," said Chris Coulter, a managing agent in Orlando associated with the Robert O'Neil Insurance agency.
While an almost-unprecedented number of companies have pulled back from the Florida market in recent months, other carriers can still be found to write homeowners insurance, Coulter said.
"It all depends on what part of the state you're in," he said.
Policyholders are taking notice, though, especially with spikes in premiums this year.
"Everyone is seeing rate increases, especially when they get that letter in the mail that they have an escrow shortage," said Bryan Madril, owner of the Madril Agency in Pensacola, which has sold St. Johns policies for a number of years.
The loss of St. Johns is not a major blow to Madril's business, but it will force agents to scramble to find new carriers for homeowners.
"They were a good fit for us," Madril said. "We'll have to look for alternative markets."
St. Johns is a privately held company that was established in 2003. It is owned by the St. Johns Holding Co. and the majority shareholder is St. James Insurance Group, a managing general agency, according to the company website.
Jesse Schalk is president and Jonathan Mertz is chief operating officer.
A company balance sheet shows that as of December 31, 2020, the company had $153 million in assets and $106 million in liabilities, along with $46 million in surplus.
Last week, the company asked for a use-and-file rate increase of 12% on HO-3 policies and a 15% increase in condo or HO-6 policies, for a total of 169,335 policies in the state. St. Johns also asked for a 14.9% increase on dwelling fire policies. That followed an 8.8% increase for some base rates, filed in September, according to an explanatory memo filed with the Florida Office of Insurance Regulation.
Insurance industry advocates have said the rate increases and writing suspensions show that the Florida market is in crisis, affecting homeowners and the real estate market in the state. They have pinned their hopes on more legislation that they hope will curb claims litigation and roof-replacement costs, among other changes.
The most comprehensive measure, Senate Bill 1728, by Sen. Jim Boyd, passed the Senate Banking and Insurance Committee earlier this month and is on the agenda for Wednesday's meeting of a Senate Appropriations Committee subcommittee.
TOPICS FLORIDA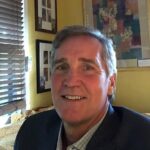 About William Rabb
Rabb is Southeast Editor for Insurance Journal. He is a long-time newspaper man in the Deep South; also covered workers' comp insurance issues for a trade publication for a few years.