By William Rabb |
Please call  Lee from  USAsurance Powered by WeInsure & Calle Financial. 954-270-7966 or 833-USAssure at the office. My email is lee@myUSAssurance.com . I am Your Insurance Consultant  about Home Insurance, Auto, Flood, Private Flood, Car, Life Insurance, Mortgage protection, Financial Products, Business  & Commercial Policies, & Group Products for business owners to give Employees benefits at no cost to the employer. My email is lee@myUSAssurance.com
The panel also approved SB 186, by Sen. Jeff Brandes, R-St. Petersburg, which could help stem the rapid growth of Citizens Property Insurance Corp., Florida's state-backed insurer of last resort. The bill would make it harder for seasonal Florida residents, or those with second homes in the state, to qualify for continued Citizens' coverage if another insurer will write the property at slightly higher or moderately higher premiums.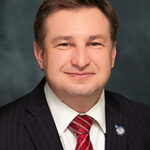 The bills are seen as a follow-ups to reform legislation passed in the last three years. If signed into law, the changes would not come a moment too soon, supporters said.
"We are at a crisis point. Now it's almost whatever is worse than a crisis," Boyd, an insurance agency owner, said in the meeting.
Brandes pointed out that six insurance carriers in the last few months have stopped writing or will non-renew homeowner policies in the state, and many more have cut back on the locales where they will write and on the types of homes and roofs they will underwrite. Several insurers have asked for steep rate increases this year.
Florida statutes once allowed insurers to write policies that covered only the current value of a roof. Returning to that standard has been discussed in recent years but only seemed to gain traction in recent weeks, as premiums have risen and insurers have recorded significant losses in the state.
By requiring full replacement value on roofs, thousands of homeowners, encouraged by unscrupulous roofing contractors, have filed inappropriate wind-damage claims for 25-year-old roofs that have little more than wear and tear, supporters of SB 1728 said. Insurance policies have become de facto home warranties, senators said.
"Owning an asset requires maintenance. If you drive 85,000 miles on your tires and you need new tires, you don't make an insurance claim, you just buy new tires," said Sen. Jason Brodeur, R-Lake Mary. "After 3,000 to 5,000 miles you need your oil changed. But you don't make an insurance claim."
Attorney Will Hazelton, of Tallahassee, who represents homeowners in claims disputes, urged lawmakers to vote against the bill. Many low-income people won't be able to afford to make major repairs to their roofs, above what an insurance payment will cover, he said.
"What I'm concerned with is that they will reach out to one of those shyster contractors and have a partial roof repair done and it's a repair that will not stand up to scrutiny, if they later have damage to their house, under their policy provisions," Hazelton said.
He warned that instead of making repairs or replacing roofs, many homeowners will resort to simply putting a tarpaulin over the house and leaving it there for years.
Boyd said his bill provides an exception for roofs damaged during a named hurricane. Those claims would, in most cases, continue to qualify for full replacement. Some insurance industry advocates have warned that such a provision will not significantly reduce overall claims costs because so many named hurricanes are likely to hit Florida in coming years.
Boyd also noted that without legislative action, homeowner insurance premiums will continue to rise, making insurance and homes unaffordable for many low-income residents.
SB 1728 and SB 186 were both approved by the Senate Banking and Insurance Committee earlier this month. The next stop is the full Senate Appropriations Committee. If passed there, the bills will move to the House. The session is scheduled to end March 11.
The subcommittee on Wednesday also passed SB 1430, by Sen. Danny Burgess, R-Zephyrhills. The bill would make a number of technical changes to insurer insolvency rules, including allowing insurers to make advance assessment payments to the Florida Insurance Guaranty Association in quarterly installments.
It also would require that the workers' compensation rate-making organization for Florida, the National Council on Compensation Insurance, to include insolvent comp insurers' loss experience data when recommending rates. It would also allow officers and directors of insolvent insurance companies to later be named officers or board members of other insurers, unless the Florida Office of Insurance Regulation finds that they had contributed to or caused the insolvency.
SB 1476, by Sen. Tom Wright, R-Port Orange, would authorize the Office of Insurance Regulation to examine pharmacy benefits managers, and would penalize PBMs that fail to register with the state. Pharmacy groups have supported the measure, and the subcommittee approved it Wednesday.
TOPICS FLORIDA