Please call  Lee from  USAsurance Powered by WeInsure & Calle Financial. 954-270-7966 or 833-USAssure at the office. My email is lee@myUSAssurance.com . I am Your Insurance Consultant  about Home Insurance, Auto, Flood, Private Flood, Car, Life Insurance, Mortgage protection, Financial Products, Business  & Commercial Policies, & Group Products for business owners to give Employees benefits at no cost to the employer. My email is lee@myUSAssurance.com
The death knell sounded for the 2022 Florida Legislative session Friday with no major property insurance reform bills passed. But the ghosts of rising premiums and failing insurers will continue to haunt the state, and some lawmakers already are looking ahead.
"I think this gives the governor a perfect reason to call a special session," state Sen. Jeff Brandes, R-St. Petersburg, said, according to a Miami TV news report.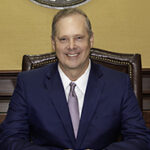 Senate President Wilton Simpson, R-Trilby, also said a special session this year, focused on insurance issues, is possible.
"So there is a possibility in the coming months, especially as we get into hurricane season, it will be a heightened opportunity," Simpson told CBS Miami. "And I think the Senate had a formation of a pretty good bill this year, and we just didn't get finished."
Florida's regular, annual legislative session, limited by law to 60 days, has often been criticized as too short to accomplish more than a few actions. This year, lawmakers focused on some hot-button political and cultural issues, such as the "Don't Say Gay" bill that will limit what public school teachers can discuss in class; and the "Anti-Woke" bill that seeks to curtail critical race theory in education and corporate training.
But measures designed to limit losses for property insurers and stem premium increases for consumers failed to pass in the final days in Tallahassee. Senate Bill 1728, shepherded by Sen. Jim Boyd, R-Bradenton, would have made a number of changes to Florida insurance rules and was considered by the insurance industry to be the most far-reaching rescue plan.
Among other changes, the bill would have ended the requirement that most homeowner policies provide full replacement on some wind-damaged roofs, and would have allowed a 2% deductible on roofs. The measure passed the Senate in early March but stalled in the House.
With two days left in the session last week, some reform provisions were added to SB 468, an omnibus insurance bill that covered an assortment of relatively minor changes. The amendment would have forced more policyholders to switch from the state-backed Citizens Property Insurance Corp. to other carriers, part of an effort to stem the rapid growth of Citizens and avoid costs to the state if multiple catastrophes strike Florida.
The original bill passed the Senate in February and the amended version passed the House last Thursday. But with no time left for the Senate to review the changes to the bill, it was "indefinitely postponed and withdrawn from consideration" as the session came to a close.
Florida lawmakers also failed to approve SB 1702, which would have required more frequent inspections of high-rise condominium buildings across the state. The bill, a result of the collapse of the Champlain Towers South condo near Miami Beach that killed 98 people last summer, also would have required condo associations to maintain their properties, make needed repairs and to regularly assess reserve funding available for upgrades.
The bill passed Senate committees but did not make it to the Senate floor. Similar bills in the House also failed.
Some relatively minor pieces of legislation affecting insurance matters did pass both chambers and are headed to the governor's desk. These include:
SB 1058 would allow private insurers, not just the state-run Citizens Property Insurance Corp., to be eligible for reimbursement from a hurricane catastrophe fund for policies they assume from insolvent carriers. The measure also would require that the Florida Hurricane Catastrophe Fund provide reimbursement for losses under collateral protection insurance, also known as lender-placed or force-placed insurance, when the coverage amount differs from the coverage amount under a lapsed policy.
SB 156 would reduce from five years to three the claims history that must be included within a loss-run statement. It also would require admitted and non-admitted personal lines insurers to provide loss-run statements within 15 days of an insured's request, after giving instruction on how to obtain a the information from a consumer reporting agency.
The information to be provided in the loss-run statements includes the policy number, period of coverage, number of claims, the paid losses on all claims, and the date of each loss, according to a legislative analysis of the bill. Life insurers are exempted from having to provide loss-run statements.
SB 1054, known as the financial literacy act, would require schools to teach financial information to high school students, including the basics of insurance, money management, credit scores, loan applications and related matters.
House Bill 749, if signed by the governor, would increase penalties on unlicensed public adjusters who violate the law and would make things more convenient for Florida policyholders by ensuring digital insurance applications will communicate with the digital driver's license.
HB 959 would, among other changes requested by the Florida Department of Financial Services, require insurance agencies to notify policyholders when an agency is about to close its doors. It also would force public adjusters to notify consumers if they want to capture additional living expenses; and would provide employers with credits to reduce penalties for workers' compensation compliance violations.
SB 838 would make fire investigators in the state eligible for a presumption that provides limited benefits for firefighters who are stricken with any of 21 types of cancers. The program is considered an alternative to workers' compensation benefits.