March 21, 2022
Please call  Lee from  USAsurance Powered by WeInsure & Calle Financial. 954-270-7966 or 833-USAssure at the office. My email is lee@myUSAssurance.com . I am Your Insurance Consultant  about Home Insurance, Auto, Flood, Private Flood, Car, Life Insurance, Mortgage protection, Financial Products, Business  & Commercial Policies, & Group Products for business owners to give Employees benefits at no cost to the employer. My email is lee@myUSAssurance.com
Avatar Property & Casualty Insurance Co. has officially entered into liquidation, and insured homeowners in Florida have less than three weeks to find new carriers.
The insolvent company, the second this year and the sixth in Florida in the last 30 months, said on its website that all Avatar policies will be canceled by 12:01 a.m. on April 13. The company had 40,055 policies in force at the end of the third quarter for 2021, but was down to 37,000 policies by early March, state regulators have said.
"Your agent is best able to advise you as to your insurance options," Avatar's frequently asked questions web page reads. "To assist your agent and you in this process, we have notified your agent directly of the cancellation of your policy."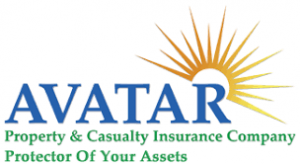 That information comes despite Avatar representatives telling some policyholders that their policies will remain in force until their stated expiration date. But other insurance companies' executives familiar with the liquidation process have said the abrupt cancellation is not unexpected and Avatar homeowners should start shopping around.
A notice to agents provides similar information. The Avatar site did not indicate if Citizens Property Insurance Corp., Florida's state-run insurer of last resort, would assume any of the policies.
A Leon County Circuit Court judge last week approved a 59-page consent order that appointed the Florida Department of Financial Services the receiver for Avatar "for the purposes of liquidation." All Avatar directors, officers and employees were terminated, except for some that may be retained by DFS to assist in the liquidation and transition process, the court order noted.
The department also was authorized to take immediate possession of the company's assets and property.
Avatar, launched in 2008, was declared insolvent in early March, just two weeks after a larger Florida carrier, St. Johns Insurance Co., became insolvent and was put into liquidation. Industry insiders have said more insolvencies are likely this year as the Florida insurance market continues to feel the effects of hurricane losses, roof replacement fraud and what insurers call excessive litigation over claims.
It became clear that Avatar was facing financial difficulties in mid-February, when the company announced it would stop writing new business in the state. The Demotech rating firm then withdrew its financial stability rating for Avatar. At the end of Q3 last fall, Avatar reported $76 million in total premiums and more than $22 billion in exposure from policies with wind coverage, a report from the Florida OIR shows.
Avatar and St. Johns are two of seven insurers in the last several weeks to suspend new business or to non-renew thousands of policies in Florida. Others have asked for double-digit rate increases.
The Florida Legislature, in the session that ended March 11, did not act on insurance rescue bills that supporters said would help curtail roof losses and other costs. State Sen. Jeff Brandes, R-St. Petersburg, who has repeatedly called for reform actions, last week urged the Florida governor to call a special session to address the property insurance crisis.
"If I was advising the governor, I would say, 'Listen, if you don't call a special session on this, you're going to begin to own some of these rate increases,'" Brandes told a Tampa TV news station.
TOPICS FLORIDA