Please call  Lee from  USAsurance Powered by WeInsure & Calle Financial. 954-270-7966 or 833-USAssure at the office. My email is lee@myUSAssurance.com . I am Your Insurance Consultant  about Home Insurance, Auto, Flood, Private Flood, Car, Life Insurance, Mortgage protection, Financial Products, Business  & Commercial Policies, & Group Products for business owners to give Employees benefits at no cost to the employer. My email is lee@myUSAssurance.com
Florida Gov. Ron DeSantis has not called a special session of the Legislature to tackle festering property insurance problems, but he said he welcomes the idea of legislative leaders convening lawmakers on their own.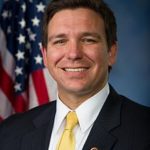 Florida's constitution and statutes allow the governor to call a non-scheduled session together. But unlike some states, the president of the Senate and the speaker of the House of Representatives also can issue a joint proclamation convening the Legislature. Another method: 20% of legislators can petition for a session, then three-fifths of both chambers must approve and set the date, statutes read.
In a news conference Monday, 10 days after the 2022 regular session of the Legislature failed to act on insurance reform bills, the governor said he is "very receptive" to a special session.
"I would welcome that," DeSantis said, according to Florida news reports. "I think the Legislature just didn't come through with it. If they can get an agreement, they should do it."
Florida insurers and advocates have said the property/casualty market is in meltdown, with six carrier insolvencies in the last 30 months, a halt on writing new policies for several insurers, and soaring premiums for many homeowners.
Florida homeowners pay some of the highest premiums in the country, more than double the U.S. average, the Insurance Information Institute has reported.
A bill introduced at the regular session this year by insurance agency owner, Sen. Jim Boyd, R-Bradenton, would have addressed roof replacement costs, solicitation by roofers, claims litigation, and other issues.
The bill passed the Senate but stalled in the House in the final days of the 60-day session.