By William Rabb
Please call  Lee from  USAsurance Powered by WeInsure & Calle Financial. 954-270-7966 or 833-USAssure at the office. My email is lee@myUSAssurance.com . I am Your Insurance Consultant  about Home Insurance, Auto, Flood, Private Flood, Car, Life Insurance, Mortgage protection, Financial Products, Business  & Commercial Policies, & Group Products for business owners to give Employees benefits at no cost to the employer. My email is lee@myUSAssurance.com
A special insurance-reform session of the Florida Legislature probably won't happen before November, when a new House speaker takes office. But the state's insurance regulators are taking steps on their own to help cut the cost of roof claims.
At at meeting of the Florida Cabinet on Tuesday, Insurance Commissioner David Altmaier revealed that his Office of Insurance Regulation will now allow property insurers to offer roof deductible endorsements as well as a schedule on what will be paid on roof replacements.
"That will give companies more latitude," said William Stander, director of the Florida Property & Casualty Association. "We're glad to see OIR moving forward on this."
Stander said that Florida statutes appear to give the agency the authority to make the regulatory change without need of legislation. Similar roof deductible provisions were included in Senate Bill 1728, which passed the state Senate in the recent regular session this year, but stalled in the House.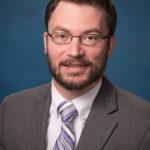 Altmaier did not say why the roof deductible change hasn't been adopted by OIR before now, or when it would begin, and his office could not be reached Wednesday morning. He said after the meeting that the OIR action, to be done through forms that insurers must file, will require consumers to decide upfront on the deductible option, while the proposed legislation would have made it standard for some policies.
Because the administrative change leaves it to policyholders to choose, it may not have a widespread impact, said Logan McFaddin, Florida representative for the American Property Casualty Insurance Association.
Altmaier also noted at the meeting that Florida appears to be the only U.S. state that requires full roof replacement when only 25% of the roof is damaged.
"And then there are arguments about whether it's actually 25%," Altmaier said. "I'm trying to think of the right word: There may be some gamesmanship when people begin to discuss whether it's 25% damaged or not."
SB 1728 would have done away with the roof replacement requirement for some policies, except for damage sustained during named storms.
Meanwhile, a day after Gov. Ron DeSantis called a special session of the Legislature to take up his version of a Congressional redistricting plan in April, he said another session to address insurance issues probably won't happen before November. That's when Rep. Paul Renner, R-Palm Coast, takes the speaker's gavel from Rep. Chris Sprowls. It's another indication that Sprowls is not inclined to take on insurance changes.
A November special session may come too late for some Florida property insurers struggling to stay afloat. June 1 is when many carriers must renew their reinsurance, and prices are expected to increase dramatically.
"We're entering into a pretty critical couple of months coming up as carriers go into the reinsurance market," Altmaier said. "That could potentially be a challenging experience for some of these carriers."
At a press conference after the Cabinet meeting, Altmaier responded to a reporter who asked why the OIR did not appear to be very active on insurance reform issues during the regular legislative session that ended March 11.
"Well, I would say that just because we're not behind a podium doesn't mean we're not in a room somewhere talking to someone," Altmaier said, according to a video recording of the press conference, posted on the Florida Channel website. "So I would reject the notion that we weren't present during session."
"But you didn't make any recommendations," the reporter added.
"I would also reject that as well," the commissioner responded. "Conversations happen in a lot of different places." He also denied that the governor's office had pressured him to not speak up about the insurance crisis.
On lowering the retention level that property insurers have to meet, or the level of catastrophic losses incurred before they can tap into the Florida Hurricane Catastrophe Fund, Altmaier said that would require legislative action. His office is still weighing the pros and cons of the idea.
He also said his office is "working around the clock" to ensure that insurance is available and affordable to homeowners.