By William Rabb
Please call  Lee from  USAsurance Powered by WeInsure & Calle Financial. 954-270-7966 or 833-USAssure at the office. My email is lee@myUSAssurance.com . I am Your Insurance Consultant  about Home Insurance, Auto, Flood, Private Flood, Car, Life Insurance, Mortgage protection, Financial Products, Business  & Commercial Policies, & Group Products for business owners to give Employees benefits at no cost to the employer. My email is lee@myUSAssurance.com
In another case involving the notorious Strems Law Firm, a Florida man has been charged with operating as an unlicensed claims adjuster and promising homeowners free roofs and kitchens to be paid for by an insurance carrier, state authorities said.
Jairo Adolfo Rivera, 33, was arrested Tuesday, charged with six counts of impersonating a public adjuster, a felony. He was booked into the Miami-Dade County jail, although his alleged actions took place in Immokalee two years ago, according to Florida CFO Jimmy Patronis.
Patronis said the arrest was the result of an investigation by his Department of Financial Services' investigative unit. It found that in April and May of 2020, Rivera, working for Adjusting Experts Inc., solicited Habitat for Humanity homeowners and convinced them to sign assignment-of-benefits agreements.

Altogether, 32 claims were filed on 18 Security First Insurance policies in Collier County, all claiming damage from Hurricane Irma, the DFS said in a news release.
"This type of fraud is especially heinous when used against Habitat for Humanity home recipients who just want to provide a good home for their family to live a better life," Patronis said.
Rivera also talked many of the homeowners into signing contingency fee agreements for the Strems Law Firm in Coral Gables, but the man did not explain that the agreements authorized the firm to file suit over the claims, DFS said.
The Strems name is infamous in the Florida property insurance community. Scot Strems was suspended from practice by the Florida Bar and a judge in 2020, after the firm reportedly violated ethics rules and court orders and for filing thousands of unnecessary lawsuits, many of them on the same insurance claim.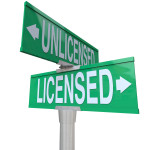 DFS investigators also said in court documents that Strems worked closely with adjusting firms that may have utilized unlicensed adjusters. The law firm is now closed and calls to the office number did not go through on Wednesday.
Rivera and the president of Adjusting Experts, Ramon Batista, of Miami, also could not be reached for comment.
If convicted on all charges, Rivera could face up to five years in prison, the DFS said. It's unlikely that Rivera could face stiffer penalties provided by an anti-fraud bill passed by the Florida Legislature last month. House Bill 749, which Patronis advocated for, would double financial penalties for adjusters, including unlicensed adjusters, who violate the law during states of emergency, raising the fines to a maximum of $20,000.
The bill passed both chambers unanimously but it has yet to be signed by Gov. Ron DeSantis. A spokesman for DeSantis said Wednesday that the bill had not yet been sent to the governor, more than six weeks after it was approved by the Senate. Once officially presented to the governor, he has two weeks to sign it, veto it, or allow it to become law without his signature.
The arrest of Rivera marks the second time this spring that DFS has taken action against a claims adjuster. In March, the agency filed an administrative complaint against Scott David Thomas, an all-lines adjuster in Miami, charging that he repeatedly stonewalled insurance companies' adjusters and appraisers.
TOPICS FLORIDA