By William Rabb
Please call  Lee from  USAsurance Powered by WeInsure & Calle Financial. 954-270-7966 or 833-USAssure at the office. My email is lee@myUSAssurance.com . I am Your Insurance Consultant  about Home Insurance, Auto, Flood, Private Flood, Car, Life Insurance, Mortgage protection, Financial Products, Business  & Commercial Policies, & Group Products for business owners to give Employees benefits at no cost to the employer. My email is lee@myUSAssurance.com
Insurer insolvencies are hard enough on policyholders and company executives, but local agents across Florida also are feeling the pain from one recent liquidation and may soon feel it from others.

The Florida Department of Financial Services has notified agents that invoices for unearned commissions for Gulfstream Property and Casualty Insurance Co., which was liquidated last summer, will be sent out starting this week.
The total commissions that must be returned amount to about $4.1 million, and must come from 985 agencies, said Kyle Ulrich, president of the Florida Association of Insurance Agents.
That's an average of $4,162 per agency. But some Florida agencies wrote hundreds of Gulfstream policies that were canceled before they expired, and may face significant bills.
"I think we're probably getting a bill for about $20,000," said David Radcliffe, a branch manager and producer at Underwood Anderson Insurance agency in Gulf Breeze, Florida. "We have the money, but all of a sudden we have to write a check for that."
Many agents in Florida in 2022 will also be asked to return unearned commissions from Avatar Property and Casualty Insurance, which was deemed insolvent earlier this year. Lighthouse Property Insurance Co. was placed into receivership last week by Louisiana regulators, and agents in Florida may be asked later this year to return their commissions on those policies.
And more insolvencies are expected before the year is out as many insurers continue to face losses from hurricane claims, roof replacements and litigation costs.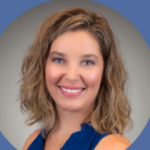 "It's not a fun time to be in the insurance business as an agent right now," said Amber Bradford, owner of the We Insure agency in Navarre, Florida.
Bradford said she had written about 50 homeowner policies with Gulfstream, but has not yet seen the bill from the Department of Financial Services.
"I imagine some agencies will be hurt a lot more than we are," she said.
One panhandle insurance agency reportedly had written 1,600 policies with Gulfstream in recent years, agents said. Other high-volume producers around the state could face even greater expenses. Gulfstream had more than 35,000 policies in force when it was liquidated in July 2021, state officials have said.
DFS indicated that all invoices for unearned commissions should be sent to agents by the end of May. The department, which is acting as the receiver for Gulfstream, will work with agents who need assistance in making payments, the FAIA's Dave Newell said Tuesday in a bulletin to agents.
"Do not hesitate to reach out to the receiver to work out a repayment plan," the bulletin noted. "Please post any questions you may have about this process, so we can get clarification from the receiver."
Gulfstream also operated in Texas, Alabama, Mississippi and South Carolina, so agents in those states also are affected. A notice from the South Carolina Property and Casualty Insurance Guaranty Association said that agents in that state will receive notices from Florida regulators about unearned commissions.