Please call  Lee from  USAsurance Powered by WeInsure & Calle Financial. 954-270-7966 or 833-USAssure at the office. My email is lee@myUSAssurance.com . I am Your Insurance Consultant  about Home Insurance, Auto, Flood, Private Flood, Car, Life Insurance, Mortgage protection, Financial Products, Business  & Commercial Policies, & Group Products for business owners to give Employees benefits at no cost to the employer. My email is lee@myUSAssurance.com
You may need extra coverage for certain items or events.
---
Key points
Your homeowners insurance may not cover certain natural disasters.
Expensive items in your home may also fall outside your policy's scope of coverage.
Check out The Ascent's best homeowners insurances for 2022
---
As a homeowner, there are different expenses you're apt to incur outside of your mortgage payment. These include property taxes, maintenance, and the cost of homeowners insurance.
But even if you're paying a decent premium for a homeowners insurance policy, you may still be left footing the bill for property damage if the circumstances align that way. Here are six things your homeowners policy may not cover.
1. Flood damage
If a pipe bursts inside your home due to flawed installation, your homeowners insurance policy may cover the associated damage. But if your home floods due to a hurricane or storm, your homeowners insurance likely will not pick up the tab for the bill. Floods of that nature are generally only covered by a separate flood insurance policy. If you live in a flood zone, it's important to secure that additional coverage.
2. Wear and tear
Over time, appliances and other home features can deteriorate to the point where they need to be replaced. That's not something you should expect your homeowners insurance policy to cover. If, for example, your washing machine dies after 10 years, it'll generally be on you to cover the cost of getting a new one.
3. Termite damage
Termites can cause a lot of damage to a home, and sometimes it's hard to pinpoint that they're a problem until it's too late. Unfortunately, many homeowners insurance policies do not cover damage caused by termites, so it's important to stay vigilant and look for signs that your home is being invaded, like rotting wood.
4. Earthquakes
Most homeowners insurance policies won't cover damage caused by an earthquake. The good news is that if you live somewhere prone to earthquakes, like California, you can buy separate insurance so you're covered for those events. But if you don't have a specific earthquake policy, don't expect your homeowners insurance to kick in.
Find the Right Coverage for Your Home
Fill in the filters below to customize your results
ZIP CODE
AGE 16-20 21-24 25-34 35-44 45-54 55-64 65 +
HOMEOWNERYesNo
MARRIEDYesNoUpdate
Click on 2 or more home insurers below to compare personalized quotes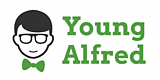 Home Insurance from $35/mo – YA
Details
Get Quote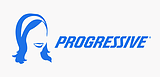 Home insurance protects your home & belongings
Details
Get Quote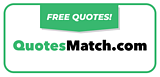 Home Insurance Quotes in 94404
Details
Get Quote

Low Cost Home Insurance – Save up to 40%
Details
Get Quote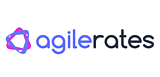 California Home Insurance – Find the Best Deals
Details
Get Quote
Home insurance, great rates in Foster City, California
Details
Get Quote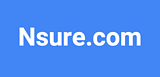 Compare 50+ insurers. Real quotes in 90 sec. Buy online at Nsure.com
Details
Get Quote
Advertiser disclosure
powered by:
5. Expensive artwork or jewelry
Most insurance policies have a limit as to how much they'll pay to replace specific items that are damaged or destroyed during a covered event, like a fire. If you have expensive jewelry or artwork, you may need to get a rider on your insurance policy to ensure you'll be reimbursed for their full value if they are damaged or stolen.
Your insurance policy may, for example, reimburse you up to $1,500 for a painting destroyed in a fire. But if that painting is worth $10,000, you'll still be out a lot of money.
6. Spoiled food from a power outage
Power outages can happen during storms, or when power company equipment fails. Unfortunately, many homeowners insurance policies won't reimburse you for spoiled food during a power outage. But even if your policy does, remember you'll have to meet your policy's deductible before getting a check. If that deductible is $500 and you're claiming $400 in spoiled food, you won't wind up with any money.
Know your coverage
It's important to read the fine print when buying homeowners insurance so you know what level of coverage to expect. You may end up needing additional insurance outside of your standard homeowners policy, but that may be worth investing in, depending on your personal circumstances.
Choosing the right homeowners insurance to protect you
No matter where you live, insuring your home is critical to protecting your finances in the event of an unexpected incident. Whether it's a natural disaster, an accident, a break-in or something that causes damage to your property, you want to know you have the right homeowners insurance coverage for your situation.
ABOUT THE AUTHOR