By William Rabb |
Please call  Lee from  USAsurance Powered by WeInsure & Calle Financial. 954-270-7966 or 833-USAssure at the office. My email is lee@myUSAssurance.com . I am Your Insurance Consultant  about Home Insurance, Auto, Flood, Private Flood, Car, Life Insurance, Mortgage protection, Financial Products, Business  & Commercial Policies, & Group Products for business owners to give Employees benefits at no cost to the employer. My email is lee@myUSAssurance.com
With Florida lawmakers set to convene in less than three weeks to face the swirling winds of the state's property insurance crisis, Gov. Ron DeSantis has yet to unveil a draft of the reform legislation he would like to see.
But sources have told the Insurance Journal that the governor has said he's open to changes that would amplify last year's Senate Bill 76 – by further discouraging claims litigation, reducing one-way attorney fees, and opening the door to wider use of arbitration in claims disputes, among other measures.
Some have pointed to Texas' reforms, including its 2017 claims litigation law, as a model for Florida to follow. Insurance groups in the Lone Star State have hailed the law, while consumer advocates and plaintiffs' attorneys have said it strips policyholders of most of their ability to take balky insurers to court.
Both sides agree, though, that Texas House Bill 1774 has played a role in reducing the amount of claims suits in the Lone Star State.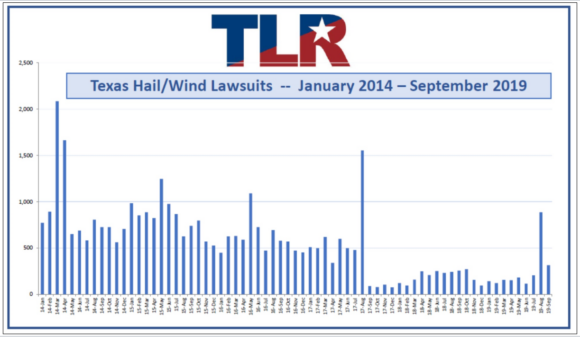 "It's had a very numbing effect on litigation and claims," said Joe Longley, a plaintiffs' attorney in Austin who once handled many claims against insurers. "It's made it so difficult to file suit and get claims settled, that most attorneys won't handle claims litigation any more."
A report from Texans for Lawsuit Reform, which lobbied for the 2017 bill, show that litigation over hail and wind damage claims dropped like a rock after the law took effect, from just over 500 a month to about 150. Compare that with Florida, which has seen about 4,500 claims-related lawsuits per month filed against the 16 largest Florida property carriers, according to CaseGlide, a litigation management software firm.
The lawsuit number is staggering and is the chief reason why a number of insurers have gone insolvent in Florida and others have stopped writing in the state, insurance industry supporters have said.
Texans for Lawsuit Reform and Texas insurance regulators do not track the average amount of awards or claims settlements. But some plaintiffs' lawyers said they've seen a decline, partly because many homeowners now feel that they're stuck with what their insurance company offers after a claim is filed.
Texas Watch, a consumer advocacy group, has called Texas House Bill 1774 "the blue tarp bill," because it has left many homeowners without the funds to pay for a new roof after a storm.
Texas insurance attorneys said that concerns are overblown and that HB 1774, also known as the "hail bill," still allows plenty of suits to go forward. But the law, along with other measures passed by Texas lawmakers in recent years, has helped take the abuse and self-serving roofing contractors, adjusters and torts out of the claims process.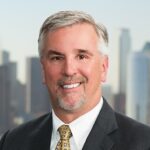 "What Florida did last year was all screwed up," and didn't go nearly far enough to stem unnecessary legal actions, said Steven Badger, a Dallas insurance defense lawyer who has focused on fraudulent claims.
Badger worked for passage of the Texas reforms and has kept an eye on Florida's recent troubles. He was referring to Florida's SB 76, signed into law last summer, which aimed to limit attorney fees and discourage litigation as well as solicitation of homeowners by roofing companies.
If the Texas laws are to be used as a model for Florida, as some Florida insurance insiders have suggested, some key requirements stand out.
HB 1774 requires a 60-day notice before a lawsuit can be filed. Florida's SB 76, signed into law in 2021, mandates only a 10-day notice. And in Texas, the notice must be quite detailed, with the specific amount owed by the insurer and the amount of "reasonable and necessary" attorney fees – calculated according to a prescribed formula. It must be sent to the insurer and to the claimant.
The insurance company then has 30 days to request an opportunity to inspect the property damage. If the presuit notice does not meet all of the requirements noted in the law, is not specific enough, or is even one day late, the insurer can ask a judge to abate the lawsuit altogether. In some cases, if the insurer can show that the notice procedure was not followed exactly, the legal action can be automatically stayed.
"And insurance companies do look at every jot and tittle to find something that's not exactly right," said Longley, the trial attorney.
Another section of the 2017 Texas law applies strict rules on attorney fees, something some Florida lawmakers and the governor are said to be eyeing carefully. The bill is something like Florida's SB 76 –taken up a notch. Both follow complex formulas to arrive at the amount of fees, but the Florida rule essentially forces insurers to pay the plaintiff's attorney costs if the policyholder wins at least 50% of what he or she was asking for.
The Texas law sets the threshold at 80%.
One well-known Houston claimants' lawyer said that despite HB 1774's stricter requirements, the number of claims lawsuits his firm has handled has not significantly declined. As long as attorneys are careful to precisely follow the rules on pre-suit notices and give reasonable demands for damages, policyholders can still get a fair shake and lawyers can still get paid, said attorney Jeff Raizner.
The more far-reaching changes added by Texas lawmakers included allowing carriers to assume the liability of local insurance agents who may be named in a lawsuit. Since many carriers and surplus lines insurers in Texas' lightly regulated arena are domiciled outside of Texas, that also has had the effect of removing many suits to federal courts.
Texas' 2017 law was only part of the story behind the drop in claims litigation, Badger said. Texas courts for years have held that assignment-of-benefits agreements are invalid.
"That's the number one thing, you have to put an end to assignments of benefits," Badger said.
Assignees in Florida, such as restoration contractors, have been a significant contributor to Florida claims litigation. CaseGlide reports show that, despite the 2019 Florida legislation that attempted to curtail AOB-related suits, those types of actions still make up more than a third of claims litigation.
It's doubtful the Florida Legislature will take further action on AOB agreements, though. Lawmakers and insurance advocates instead plan to focus on taking away the incentive for attorneys to win fees by working with assignee contractors in litigation, insurance insiders have said.
In 2015, Texas also tightened its public adjuster statute to bar the type of practices often seen in Florida, in which some adjusters have been accused of doing little more than signing the homeowner up with a lawyer. "Now a public adjuster can only sign up a client only if he intends to actually adjust the claim and try to get it resolved," Badger explained.
Other litigation-limiting ideas that Florida's governor is said to be in favor of include the increased use of binding arbitration. One Florida insurer, American Integrity, was recently approved for an endorsement that grants premium discounts if policyholders agree to arbitration in lieu of litigation in claims disputes. Legislation on the table at the special session could go so far as to allow insurers to add similar clauses to policies, perhaps without regulatory review, or even to require mandatory arbitration on some claims.
Florida claimants' attorneys have begun to push back a bit. One noted that Florida statutes require insurers to send notices to policyholders that the state Department of Financial Services provides non-binding mediation services – paid for by the insurer – if the policyholder requests it.
But instead of proceeding with mediation, insurance companies sometimes ask for more and more documentation on the homeowners' compliance with the terms of the policy, which delays a resolution, said Gina Clausen Lozier, an attorney in West Palm Beach.
"They have the tools already to resolve some of these claims without litigation if they want," she said.
Insurance defense attorney Josh Beck, of Boca Raton, said the DFS mediation is a "good program," and he wasn't sure why mediation isn't utilized more often.
But it may have to do with the fact that plaintiffs' attorneys won't often have their fees covered by the insurer when the case is handled outside of the court system, and some policyholders may be reluctant to wade into mediation without representation.
Raizner, the Houston plaintiffs' lawyer, urged his Florida counterparts to try and prevent "over-reach" by insurers when the Florida House and Senate meet May 23.
"What we saw in Texas started out as a specific answer to a specific issue," Raizner said. "Then that got expanded. So they should keep their antennae up. Because what happens in Texas seems to be happening in Florida."
Badger argued that even with the changes, more needs to be done to limit lawsuit abuse in his state – and in Florida.