By William Rabb
Please call  Lee from  USAsurance Powered by WeInsure & Calle Financial. 954-270-7966 or 833-USAssure at the office. My email is lee@myUSAssurance.com . I am Your Insurance Consultant  about Home Insurance, Auto, Flood, Private Flood, Car, Life Insurance, Mortgage protection, Financial Products, Business  & Commercial Policies, & Group Products for business owners to give Employees benefits at no cost to the employer. My email is lee@myUSAssurance.com
Another Florida Insurer Adds Binding Arbitration Endorsement Amid Losses
By William Rabb | May 9, 2022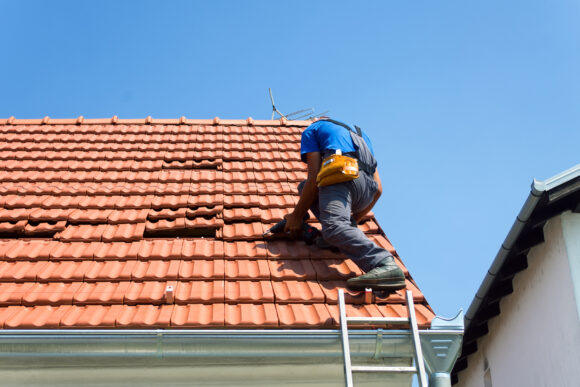 Email This Subscribe to Newsletter
Email to a friend Facebook Tweet LinkedIn Print Article
Listen to this article
0:00 / 5:091X
Heritage Property & Casualty Insurance Co. reported more losses for the first quarter of 2022 and a spike in its combined ratio. But company officials said Friday they are taking aggressive steps, including rate increases, policy changes and tightened underwriting requirements, to improve the Florida-domiciled company's financial profile.
The Friday earnings call for the publicly traded Heritage came the same day that the carrier filed notice with the Florida Office of Insurance Regulation that it would cut the eligibility age of metal, slate and tile roofs from 25 to 15 years for new homeowner policies, beginning June 1. A number of Florida insurers, including Heritage, have aleady reduced the age of covered shingle roofs to 10 years, but this may be one of the first filings to tighten requirements on metal and tile, which are generally expected to last for decades.
The conference call also came two weeks after Tampa-based Heritage filed for an endorsement requiring binding arbitration for claims disputes, beginning July 1 for new and renewing homeowners policies.

"Given the turbulent state of the market, rampant with fraud and abuse, we are proposing changes that will control exploitation," reads a memo accompanying the April 26 filing with OIR.
The filing came two months after OIR surprised many in the industry when it approved an endorsement from American Heritage Insurance Co., offering arbitration in exchange for a premium discount for policyholders. But Heritage, facing weather losses and spiraling litigation expenses, appears to be taking it a step further, with no mention of a trade-off.
"If you and we fail to agree on whether there is coverage for the loss, either party may, in writing, demand arbitration," the Heritage endorsement reads. "An arbitration award shall be binding upon the parties as the issue of coverage and all damages and benefits due and owing under the policy."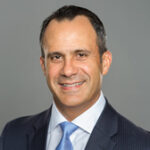 Both parties must pay for their respective arbitrators and experts. If the chosen arbitrators cannot reach agreement, the matter will go to a chief arbitrator, paid for by Heritage, the endorsement notes. The insured and the insurer will pay their own attorney fees and policyholders will not be able to recover the legal costs from the insurer, as is currently allowed by statute for some claimants who prevail in litigation.
Heritage homeowner policies, like most insurers' policies, already call for non-binding mediation and an appraisal panel to help settle disputes before litigation. But the arbitration clause is new, according to the OIR filing. The regulatory agency has not indicated if or when the endorsement will be approved.
Insurance groups have embraced the idea of more arbitration as a way to avoid costly litigation, and more carriers are expected to file similar endorsements in coming months. The special session of the Florida Legislature, which meets May 23-27, also is slated to consider ways to expand the use of arbitration.
Policyholder attorneys and consumer advocates have expressed concern, arguing that arbitration does not follow the rules of court and can take away homeowners' right of appeal and due process.
The Heritage earnings call did not mention the new arbitration endorsement. But company officials did name other steps the company is taking to stem losses.
"We will continue to seek rate changes commensurate with our cost of doing business," Heritage CEO Ernie Garateix said. "We are committed to proactively and appropriately raising rates to offset higher loss costs and taking actions to improve our profitability throughout the year."
"We will consider all options," Chief Financial Officer Kirk Lusk said.
The company's first quarter 2022 financial results show a $31 million loss, a big increase over this time last year, but less red ink than the $49 million loss in the fourth quarter of 2021. The combined ratio also shot up, to 129.5% for Q1 2022. That's significantly worse than the 107.7% reported in Q1 2021 and the profitable 93.2% reported for the last quarter of last year.
Financial analysts on the call wondered about Heritage's unusually large amount of catastrophe losses this year. The company reported net accident year weather losses of $64 million – double the prior year's Q1 results. The weather losses included $45 million in catastrophe losses, despite no hurricanes so far this spring.
Lusk said the losses were due to six significant weather events, most of them in Florida, in January. Heritage also writes in six Southeastern states as well as other states.
Heritage's Q1 2022 financial report also shows that it has continued to pull back from the trouble-plagued Florida market, shedding almost 18% of its policies in the state and about 15% of its totaled insured value there.
Across its book of business in all states, Heritage also has seen an average premium increase of 21%, company leaders said.
The financial results, posted a few days before the earnings call, did not soothe Wall Street. Two investment research firms, Zachs Investment Research and StockNews.com, last week downgraded the Heritage stock from a "buy" rating to a "hold." The stock price closed Friday at $3.72 per share, down sharply from a week before, when the preliminary financial results were posted.
Since the end of March, the stock price has lost half its value, according to Yahoo!Finance and other stock trackers.
Heritage continues to enjoy an "A, exceptional" financial stability rating from the Demotech rating firm.