By William Rabb |
Please call  Lee from  USAsurance Powered by WeInsure & Calle Financial. 954-270-7966 or 833-USAssure at the office. My email is lee@myUSAssurance.com . I am Your Insurance Consultant  about Home Insurance, Auto, Flood, Private Flood, Car, Life Insurance, Mortgage protection, Financial Products, Business  & Commercial Policies, & Group Products for business owners to give Employees benefits at no cost to the employer. My email is lee@myUSAssurance.com
A Florida House committee and the state Senate wasted little time Tuesday in approving sweeping property insurance bills, leaving only the full House of Representatives to cement the changes on Wednesday, which would likely ending the special session two days early.
The question for some lawmakers now is: Will a $2 billion, premium-free state fund to be established by the legislation, provide enough reinsurance relief to salvage some struggling insurers one week before reinsurance renewal deadlines. A few representatives and insurance industry leaders said "no" – that as many as four carriers will still not be able to afford complete reinsurance programs and will face rating downgrades. The Legislature will be asked to act once again.
"There's been a rumor that we'll be back here again in a few weeks," said state Rep. Fentrice Driskell, D-Tampa. "I hope not."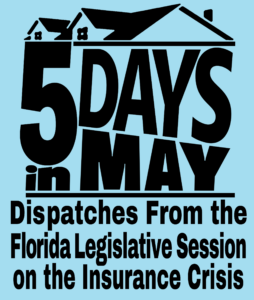 Rep. Matt Willhite, D-Wellington, questioned if $2 billion is enough for the Reinsurance to Assist Policyholders, or RAP program, as it is known. If the bill is signed into law, the taxpayer-backed fund would be a one-time-only layer of reinsurance below what the Florida Hurricane Catastrophe Fund covers. Participating carriers would be required to immediately pass the savings, perhaps as much as 4%, on to policyholders.
Willhite noted that the cat fund, with more than $15 billion in reserves, already plans to increase premiums by 12% this year, potentially signaling that the RAP would one day also need more funds.
House Appropriations Committee Chairman Jay Trumbull, R-Panama City, who sponsored the reform bills, seemed unaware of the cat fund premium increase. But he assured colleagues that $2 billion would be sufficient for the RAP program and that it would provide needed relief for most troubled insurers in the state.
Contacted earlier, the head of the Demotech rating firm said that the legislation, including the RAP program, is not enough for insureds or insurers.
"Game-changing legislation was needed to dramatically and precipitously reduce litigation, and to be a greater benefit to consumers," President Joe Petrelli said in email. "However, those types of changes might be considered later in 2022."
Despite the concerns, the House committee approved its version of the bills Tuesday evening, after four hours of testimony and debate. Rep. Erin Grall, R-Vero Beach was the only committee member to vote against it, despite sharp comments from others about the lack of rate relief for homeowners.
The omnibus bill, HB 1D, is very similar to SB 2D, which passed the state Senate's second reading earlier Tuesday by a vote of 30-9. Both bills would create the RAP fund, end plaintiffs' attorney fee multipliers except in rare instances, limit bad-faith awards unless claimants prove a breach of the insurance contract, ban the awarding of legal fees to assignees in AOB cases, grant insurers attorney fees when suits are dismissed, and would allow separate roof deductibles in HO policies.
Plaintiffs' attorneys testified that the fee multipliers already are rarely invoked by judges. But insurance defense lawyers said not so, that judges often fail to follow case law rules and apply the multipliers unnecessarily, adding thousands of dollars to the costs of claims.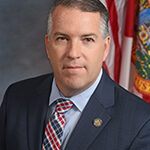 The bills also would provide grants for home wind-mitigation and would call for more scrutiny and more reporting from regulators. The measures also would keep insurers from refusing to write policies on homes with roofs less than 15 years old.
Another set of bills would loosen the Florida building code, which now requires that when roofs have suffered damage to at least 25% of the surface, the entire, contiguous roof area must be replaced. The House committee and the full Senate on Tuesday also approved those code bills. An amendment approved by the Senate on Tuesday clarified that if a roof has been repaired, the age of the roof would be determined by the oldest building permit for a repair job.
The full Senate could give final approval to both pieces on Wednesday morning, followed by the full House later in the day, officials said. Some lawmakers marveled at the speed of the proceedings at the special session, while others complained that it had not allowed for full vetting of the bills.
The House hearing and Senate floor debate highlighted a number of problems in Florida's insurance and regulatory environments. Some representatives criticized the Office of Insurance Regulation for not doing enough to examine rate requests and looming insolvencies, but pointed out that the agency has a 21% vacancy rate. Commissioner David Altmaier, after the House committee hearing, said that more staff may not allow the agency to do much more, but would mean less work for overworked, existing employees.
Rep. Joseph Geller, D-Aventura, offered an amendment that would block insurers from canceling homeowner policies while a claim or claim litigation is still pending. Policyholder attorney Ron Haynes, representing the Florida Justice Association, told the committee that he has had several clients who have seen that happen to them. Other insurers wouldn't pick them up, forcing the homeowners to endure expensive force-placed policies.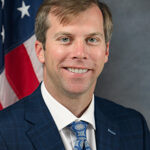 Trumbull, the bill sponsor, said that barring policy cancellations could be seen as unreasonable, since an insurance company may need to cancel a policy for other reasons during a protracted litigation period. Geller's amendment was voted down by the committee.
On the Senate side, Sen. Gary Farmer, a vocal Democrat who is retiring this year, urged members to vote against the bill. He argued that the OIR already has the authority to do more to improve the Florida market, such as enforcing a state law that requires national auto insurers in the state to also sell homeowners policies.
Was this article valuable?YESNO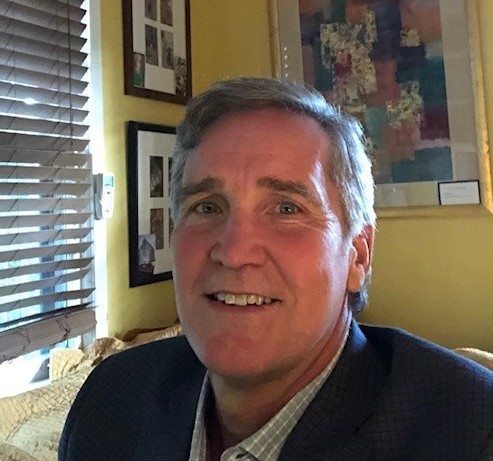 WRITTEN BYWilliam Rabb
Rabb is Southeast Editor for Insurance Journal. He is a long-time newspaper man in the Deep South; also covered workers' comp insurance issues for a trade publication for a few years.