Please call  Lee from  USAsurance Powered by WeInsure & Calle Financial. 954-270-7966 or 833-USAssure at the office. My email is lee@myUSAssurance.com . I am Your Insurance Consultant  about Home Insurance, Auto, Flood, Private Flood, Car, Life Insurance, Mortgage protection, Financial Products, Business  & Commercial Policies, & Group Products for business owners to give Employees benefits at no cost to the employer. My email is lee@myUSAssurance.com
The Demotech insurance industry rating firm has withdrawn the financial stability rating for Southern Fidelity Insurance Co. after the carrier said it was unable to complete its reinsurance program at the start of hurricane season.
Southern Fidelity was founded in 2005 and has written property insurance in Florida, South Carolina, Louisiana and Mississippi. The loss of its financial stability rating is not good news for Southern Fidelity. A rating withdrawal often precedes insolvency or rehabilitation for carriers.
The company, with some 98,000 policies in force, told its agents in late May that it had suspended new and renewal business in Florida. That news came the same day that Florida's governor signed legislation designed to help some insurers with a state-funded, lower-level reinsurance program.
Demotech President Joe Petrelli, along with another rating firm, AM Best, said that the insurance reform passed during the May 23-25 special session is a step in the right direction but will not be enough to help some Florida carriers.
"Pressures remain for market participants, particularly for those struggling to fully place their reinsurance programs ahead of what is predicted to be another active hurricane season," AM Best analysts wrote Friday.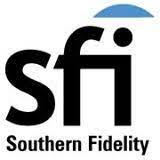 Senate Bill 2D created the $2 billion Reinsurance to Assist Policyholders program, dubbed the RAP fund. It provides a one-time backstop for hurricane losses. Instead of paying premiums to the fund, insurers will be required to provide premium relief to insureds, expected to be about a 3% to 4% discount.
But AM Best's white paper notes that the fund "does not apply to secondary perils, or events less severe than hurricanes, which have been problematic in Florida."
While the rate decrease requirement "may provide some slight relief for consumers, it does not address the considerable rate inadequacy issues driven by loss costs, aside from reinsurance pricing. Additionally, primary insurers with already high leverage ratios will find their positions in jeopardy if they are unable to place prudent reinsurance programs."
A Florida State University professor of risk management and insurance, Charles Nyce, agreed that the RAP fund "will not be a huge needle mover. It may help a few companies here before hurricane season on their reinsurance, but it won't have much of a long-term effect."
Some insurance trade associations said the legislative package, which included measures to deter claims litigation and large plaintiffs' attorney fees, would address most of the problems facing Florida property insurers. Others said it did little to help some carriers struggling to complete their reinsurance programs this month.
Some carriers are managing, despite a sharp escalation in reinsurance costs. Universal Property & Casualty, Florida's largest carrier, said last week it had completed its reinsurance program for 2022-2023 at a total cost of $696 million.
And Heritage Insurance Holdings also reported that it had achieved full placement of its reinsurance program for 2022, including a catastrophe bond. The cost of the program was not announced.
"We appreciate our reinsurance partners' recognition of our efforts to better diversify and underwrite our business, and we plan to continue to proactively and appropriately raise rates and take underwriting actions within statutory guidelines to improve our profitability for the long term," Heritage CEO Ernie Garateix said in a statement.
Heritage and Universal said they had not utilized the RAP fund but will likely do so next year, as prescribed by the new law.
People's Trust Insurance, which also announced last week that it had suspended writing new homeowner policies in Florida, said it has met its reinsurance needs, but gave few details.
Our placed program meets or exceeds all state and rating agency requirements," said Chief Operating Officer Tom Gallagher. "The company plans to resume selling new policies within the next 30 days."