Please call  Lee from  USAsurance Powered by WeInsure & Calle Financial. 954-270-7966 or 833-USAssure at the office. My email is lee@myUSAssurance.com . I am Your Insurance Consultant  about Home Insurance, Auto, Flood, Private Flood, Car, Life Insurance, Mortgage protection, Financial Products, Business  & Commercial Policies, & Group Products for business owners to give Employees benefits at no cost to the employer. My email is lee@myUSAssurance.com
Citizens Property Insurance Corp. could spend $100 million this year on attorneys who defend claims litigation against the insurer, a significant increase from previous years.
The Miami Herald reported that the insurer of last resort's claims committee met Thursday and examined the legal costs. The Citizens Board of Governors in December approved $50 million for outside attorneys to work the thousands of claims lawsuits that Citizens, like other Florida property insurers, face each year. The committee on Thursday recommended adding another $50 million.
During the first third of this year, Citizens was hit with more than 3,800 lawsuits, the committee members were told.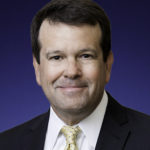 "Those are some pretty crazy numbers," committee member Jon Palmquist said, according to the Herald.
Citizens, soon to be the largest property insurer in the state, contracts with 91 outside law firms to defend claims disputes. In 2020, the state-created corporation spent $82 million on legal fees, followed by $79 million last year. Since 2017, Citizens' defense spending has topped $405 million.
"It's because people are suing us, and we have to defend" the lawsuits, Citizens board member Scott Thomas said at the meeting.
At the Florida Legislature's special session in May, at least two state representatives urged Citizens to consider hiring more in-house attorneys to handle the claims litigation.
Other Florida insurers have reported huge legal costs. R Street, a think tank that has studied the Florida market, reported this year that Florida insurers spend about six times what insurers in other states spend on legal defense costs.
The litigation front is expected to improve in coming months, after lawmakers at the special session approved two bills designed to reduce litigation, roof claims and plaintiffs' attorney fees.
And CaseGlide, a software firm that tracks claims litigation in Florida, reported that the largest carriers in the state reported a 14% drop in litigated claims, from April to May. The number of suits dropped from 4,702 in April to 4,047 in May for the 16 largest P&C insurers, although notices of intent to sue increased.
TOPICS FLORIDA