By William Rabb
Please call  Lee from  USAsurance Powered by WeInsure & Calle Financial. 954-270-7966 or 833-USAssure at the office. My email is lee@myUSAssurance.com . I am Your Insurance Consultant  about Home Insurance, Auto, Flood, Private Flood, Car, Life Insurance, Mortgage protection, Financial Products, Business  & Commercial Policies, & Group Products for business owners to give Employees benefits at no cost to the employer. My email is lee@myUSAssurance.com
Two more Florida property insurers have stopped accepting new business in the state. One of them blamed it partly on unfair and unexpectedly large price increases from reinsurers this year. The other carrier said that, despite reinsurance issues, it will likely resume writing in a few months.
"We will accept new business applications with effective dates in the fourth quarter and beyond, and we anticipate opening up to process those applications starting in August," reads a statement from Centauri Insurance, part of Applied Underwriters. "However, we do expect that new business capacity targets for the fourth quarter will also fill up quickly, and we might then have to stop the inflow of new business again for a while."
Centauri, which includes Centauri National Insurance and Centauri Specialty Insurance, along with Bankers Insurance, part of Bankers Financial Corp., both sent bulletins to Florida agents in mid-June, announcing the suspension of new business. Centauri said the moratorium was for personal lines and commercial business, effective June 15. All pending quotes should have been bound by the close of business on that date.
Centauri said it took the step "to avoid surpassing reinsurance purchases."
"This is a temporary measure in direct response to a volatile market and targeted at ensuring continued fiscal responsibility to our agent partners and customers," the Centauri memo reads.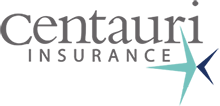 Centauri Speciality held 26,000 policies in force at the end of 2021 with $79 million in total written premium, the Florida Office of Insurance Regulation has reported. Centauri National is not listed in the OIR quarterly report.
Bankers, based in St. Petersburg, has 27,000 policies in Florida, and also writes in Louisiana and South Carolina. It said it was suspending only personal lines in Florida, effective June 15, but would remain open for commercial lines, builders risk and flood insurance.
"We did not make this decision lightly," the Bankers bulletin reads. "We understand the impact that this decision may have on our agents, and we appreciate your loyalty to Bankers over the last 46 years."
The announcements bring to 10 the number of Florida insurers that have stopped writing new business in the state this year. Some of those have become insolvent. One of the larger carriers, Southern Fidelity Insurance Co., suspended new business in Florida in May, then was declared insolvent in mid-June. People's Trust, another large property insurer, announced in May it would suspend new homeowner and dwelling-fire policies. Chief Operating Officer Tom Gallagher said recently that the company would resume new business "soon."
Other carriers have not formally stopped writing, but have encouraged agents to avoid writing new policies in much of the state.
Both Bankers and Centauri maintained an "A Exceptional" stability rating from the Demotech rating agency, as of late March. Bankers is also rated by AM Best rating service. It currently lists the firm's financial stability as "B++" with an outlook of "negative."
It remains to be seen how the writing suspensions may affect the companies' ratings going forward. Demotech was expected to release new grades this month, perhaps signaling that as many as five Florida carriers could be downgraded or lose their ratings altogether if they couldn't complete their reinsurance programs.
Demotech President Joe Petrelli said the reviews are on the way, if a bit later than expected.
"Although the (Florida Legislature) special session on property insurance strung out the reinsurance renewal negotiations a bit, we are on track to review, affirm or revise all FSRs no later than month-end June," he wrote in an email last week.
Centauri received a shot in the arm in February 2021 when it was acquired by Applied Underwriters, which is headquartered in Omaha, Nebraska, and operates in the United States and Europe. Centauri has offices in South Carolina and Florida and serves policyholders in Alabama, Florida, and Hawaii.
Bankers, founded in 1976, is one of the oldest continuously operating property insurers in Florida. Bankers President Rob Menke, in a lengthy interview last week with the Insurance Journal, said he hopes the company will be around for at least another 46 years. But the insurer has been losing money on Florida homeowners policies for the past five years and Menke said the company's board of directors is ready to pull out of the state.
Menke, like a number of Florida insurance executives, blamed claims litigation, exaggerated roof claims and one-way attorney fees in the state for stacking the deck against carriers and multiplying loss expenses. But he said that despite that, Bankers, with multiple rate rate increases in the last two years, felt like it may be able to "eek out some profit" in the homeowners line this year.
Then came reinsurance renewals.
Most Florida insurers were expecting reinsurance costs to rise, perhaps about 20% this year. In the end, prices were much higher than that for many carriers. Bankers was able to complete its program in June, but at a steep cost and after much uncertainty. Reinsurers said they were waiting to see what the Florida Legislature would produce at its special session before finalizing rates and conditions.
"After that, it just became exceedingly difficult to get (reinsurance) people to commit to anything that was even remotely reasonable," Menke said. "The terms were sometimes just silly: Some wanted 100% of it up front. We don't pose a credit risk like some of the others do that are teetering on the edge of going out of business."
What struck Menke was the level of apparent coordination between insurers, with most echoing the same talking points. He noted that two large reinsurers acted "in a legitimate fashion." But others were hard to deal with.
The actions seemed illogical in one sense, he said.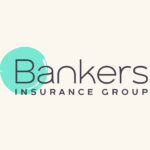 "They've decided they don't want to take the risk at the lower level and yet the rate's so high that they almost can't lose, so I'm so not sure what the thinking is," he said. "if I was suspicious, I would think it's some kind of a collusion to clear the decks, and maybe this will do it."
He added: "It is interesting how they all came out of the gates after the special session and each had the same talking language, which was, 'We've revised our view of risk and we don't want to use models anymore, we want to use experience.'"
The actions by reinsurers this year suggest that the corporations, unfettered by Florida insurance regulations, aren't being exactly fair to struggling Florida carriers – while padding their own profits, Menke argued.
"If you look at Louisiana and Florida, the two states hit the hardest, there's been a dozen or so insurance companies that have gone out of business in the last two years," Menke said. "If you look at reinsurers, I don't know a single one that's gone out of business."
Bankers this month participated in the Reinsurance to Assist Policyholders, or RAP fund, created by the Florida Legislature in May. It provides a no-cost, lower level of reinsurance in case of heavy losses after hurricanes. Instead of paying premiums to the fund, insurers must provide a premium break to homeowners, expected to be about 3% to 4%.
Menke said the RAP fund is a start but does not go far enough. He argued for a larger, state-backed reinsurance program that would allow beseiged insurers to avoid the hefty price hikes found in the reinsurance market. The program would not cover all risks, he said, but could take on enough that "it keeps the outside market honest."
Bankers has asked for rate increases of about 70% in Florida in the last 24 months and has a 40% rate increase pending before the Florida Office of Insurance Regulation.
"But it won't be enough," he said. "That's the reason for the hold on new business. I don't want to write any business at a rate that doesn't have that extra amount imputed to it, because we'd just write at a loss. We can't be in the business to lose money."
Bankers won't resume new HO policies in Florida until it "sees a light at the end of the tunnel" and it can reduce costs, including reinsurance, Menke said.
TOPICS FLORIDA REINSURANCE PRICING TRENDS
Was this article valuable?YESNO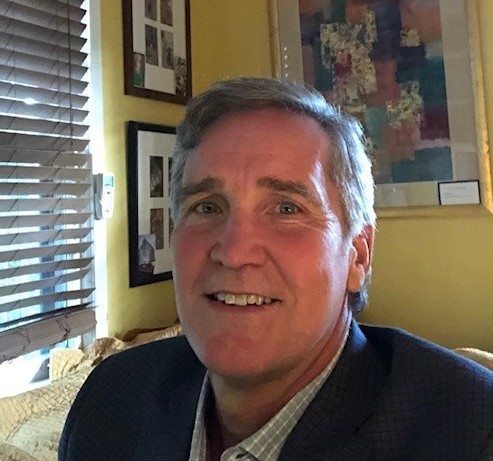 WRITTEN BYWilliam Rabb
Rabb is Southeast Editor for Insurance Journal. He is a long-time newspaper man in the Deep South; also covered workers' comp insurance issues for a trade publication for a few years.
LATEST POSTS: