By William Rabb
Please call  Lee from  USAsurance Powered by WeInsure & Calle Financial. 954-270-7966 or 833-USAssure at the office. My email is lee@myUSAssurance.com . I am Your Insurance Consultant  about Home Insurance, Auto, Flood, Private Flood, Car, Life Insurance, Mortgage protection, Financial Products, Business  & Commercial Policies, & Group Products for business owners to give Employees benefits at no cost to the employer. My email is lee@myUSAssurance.com
Goodbye Courtroom? Florida Citizens Wants Claims Disputes Heard by Admin Judges
By William Rabb | July 14, 2022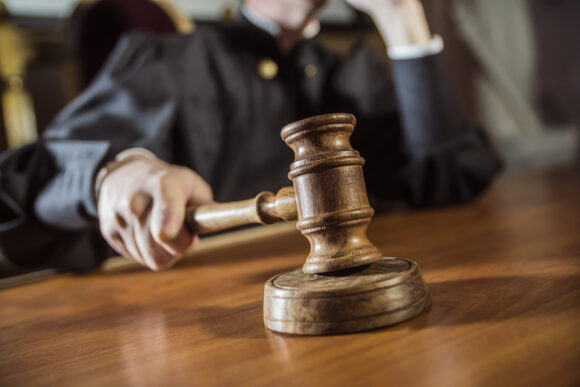 Email This Subscribe to Newsletter
Email to a friend Facebook Tweet LinkedIn Print Article
NEWYou can now listen to Insurance Journal articles!
Listen to this article
0:00 / 6:321X
By this time next year, Citizens Property Insurance policyholders and assignees of benefits could see their claims disputes decided, not in county or circuit courts, but by administrative judges who work for a Florida state agency.
The Citizens Board of Governors on Wednesday voted to move ahead with a policy endorsement that would allow the insurer or the insured to send claims disputes to the state Division of Administrative Hearings, known as DOAH. Both parties would not need to agree to the DOAH venue.
The 30 judges at DOAH now handle a range of issues, including child support cases, mental health hearings, and disputes brought by businesses over state agency rules or over penalties assessed for violating regulations.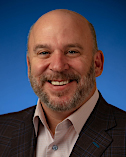 The Citizens' plan would allow for faster resolution of claims disputes, which would benefit Citizens as well as policyholders, Citizens' general counsel, Tim Cerio, told board members. Crucially, the endorsement also would cap plaintiffs' attorney fees at about $200 an hour, with no fee multipliers, which ultimately could save the insurer thousands of dollars each year in legal costs.
Citizens will file for the endorsement soon, officials said. The Florida Office of Insurance Regulation will decide if it should be approved.
It's all part of Citizen's effort to reduce litigation expenses, which are spiraling as the carrier's policies continue to soar – topping 1.2 million policies in force by year's end, officials said. Citizens has about 19,000 claims lawsuits pending and is planning on spending as much as $100 million on legal defense costs this year.
Some Florida plaintiffs' lawyers quickly questioned the wisdom of utilizing administrative judges to handle insurance claims disputes.
"I don't see the upside on this for policyholders, unless they're offered some type of exchange," such as higher coverage limits or reduced premiums, said attorney Michael Redondo, of Miami, who said he has about 100 cases pending against Citizens.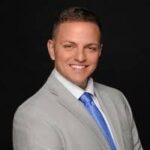 Limiting attorney fees will reduce the number of lawyers who are willing to take on Citizens cases, which could hurt policyholders' ability to obtain a fair judgment or settlement, he said.
He argued that Citizens could save much more by avoiding unnecessary litigation and accepting reasonable settlement offers more often. He noted that in one South Florida claim, he has repeatedly offered to settle for about $5,000. His fee would have been about $1,500. But Citizens would not settle and is going to trial next week on a relatively minor issue..
The litigation could ultimately cost Citizens more than $40,000 in defense fees and perhaps more in plaintiffs' fees, he said.
Citizens spokesman Michael Peltier said that claimants' lawyers often argue that the insurer should settle sooner or pay claims faster. But many claims in Florida have been proven to be fraudulent or exaggerated and have to be litigated.
"We have an obligation to policyholders to pay the ones that need to be paid but to investigate those that don't," he said.
Moving cases to the administrative arena would reduce the resolution time frame, from an average of about 430 days in the court system to 100 or so days at DOAH, partly because DOAH does not face a backlog of lawsuits, Cerio said.
The agency may have plenty of bandwidth: A state government website notes that in fiscal year 2019-20, the division saw some 6,300 requests, an 11% decrease from the previous year. And many DOAH requests are referred to mediation. Florida's court system, on the other hand, has seen more than 4,500 lawsuits filed per month against the largest 16 insurance carriers, according to CaseGlide, a litigation management software firm.
But the perceived efficiency of the Division of Administrative Hearings could change quickly, Redondo countered.
"Trust me, if they dump 60,000 claims disputes into DOAH, DOAH's resolution time will go up – way up," the attorney said.
And DOAH decisions, in most cases, could still be appealed to an appeals court.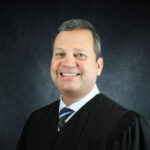 DOAH officials appear to be on board with the idea.
"The Division of Administrative Hearings will fairly and quickly resolve legal disputes for Citizens Property Insurance and its insureds—whatever form that dispute may take—as it does for countless other governmental entities in Florida," reads an email from the acting head of DOAH, Judge Brian Newman.
Cerio told the Citizens board that DOAH officials said the agency could set aside some judges to hear only insurance claims and it has the statutory flexibility to hire more if the need arises. The Legislature at some point could also be asked to provide funding for more administrative judges and staff, Citizens' Board Chairman Carlos Beruff said.
Because Citizens is a quasi-government entity that was created by the Florida Legislature, it likely has the legal standing to move claims cases to DOAH, said Stephen Rosen, a retired administrative law judge for DOAH who handled workers' compensation disputes. Adjustments to state law and funding could easily be made by lawmakers, if needed, he said.
Other Florida insurers, as private companies not chartered by the state, would not have the DOAH-litigation option. Some carriers have taken other steps to avoid the court system. At least have begun offering binding arbitration in claims disputes in exchange for lower premiums.
DOAH is in something of a state of flux at the moment. Peter Antonacci was chief judge and administrator of the division for less than 18 months before Gov. Ron DeSantis last week named him to head the new Office of Election Crimes and Security. Newman was named acting chief of DOAH, but it's not certain he will remain in the position.
The administrative law judges are all lawyers but some may have little experience in insurance matters. Rosen suggested that an expanded roster should include judges with expertise in claims disputes.
Legal costs have become one of the biggest issues, not just for Citizens but for most carriers in Florida's distressed property insurance market, helping to drive several insurers into insolvency.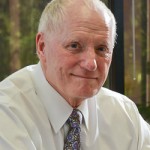 At the board meeting Wednesday, Citizens' President Barry Gilway reviewed the dire state of the market, due in part to litigation expenses. He noted that in the first quarter of 2022, Florida's 52 property insurance companies posted $154 million in losses. That followed a combined $1.2 billion negative net income for 2021 and negative $1.8 billion for 2020.
Gilway said those numbers should be looked at against the Florida private insurance market's total surplus of about $4 billion, based on reports from Standard & Poor's, a financial rating firm.
"The market is really losing 25% to 35% of its surplus every single year," he told the board.
The losses have caused not only insolvencies, but have prompted a number of insurers to stop writing in Florida, to drastically reduce coverage areas, and to limit the age of roofs they'll cover. It's all led to "incomprehensible" growth rates for the insurer of last resort, Gilway noted. "The company is three times the size it was 28 months ago."