Please call  Lee from  USAsurance Powered by WeInsure & Calle Financial. 954-270-7966 or 833-USAssure at the office. My email is lee@myUSAssurance.com . I am Your Insurance Consultant  about Home Insurance, Auto, Flood, Private Flood, Car, Life Insurance, Mortgage protection, Financial Products, Business  & Commercial Policies, & Group Products for business owners to give Employees benefits at no cost to the employer. My email is lee@myUSAssurance.com
Florida's insurance commissioner announced today that his office has found an "unprecedented solution" to the pending property insurer rating crisis – let Citizens Property Insurance Corp. provide a level of reinsurance to companies in case they are downgraded, at least temporarily.
Insurance industry advocates called it "innovative" and an "elegant solution." And Citizens officials have agreed to the arrangement.
"We've been working closely with stakeholders, from OIR, the governor's office, and the CFO over the past several days and are onboard with OIR's plan," said Citizens' communications director, Michael Peltier.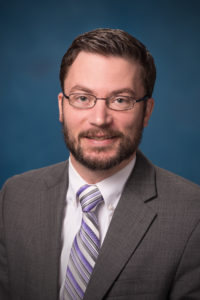 The Florida statute governing Citizens authorizes the state-created insurer to enter into quota-share agreements for hurricane coverage and other eligible risks. Having that in place will now let carriers take advantage of an exception in otherwise strict federal home lending rules, the OIR said in a statement.
The Florida insurance market was thrown into an uproar last week when the Demotech rating firm sent letters to 17 Florida property insurers, warning that they will soon face financial strength downgrades. Demotech has since said it will hold off on the ratings until further notice.
The downgrades are problematic for Fannie Mae and Freddie Mac, the quasi-governmental secondary mortgage-lending corporations. Without strong ratings, the lenders won't back mortgages, which could have forced thousands of Florida homeowners to seek new coverage or be moved into expensive force-placed policies, state regulators have said. But Fannie and Freddie both offer loopholes to the rating requirements if the insurer is covered 100% by a reinsurance endorsement for any loss payable, the OIR said.
"OIR, in conjunction with Citizens, has formed a program that meets the exceptions to the Fannie Mae or Freddie Mac guidelines," the OIR statement reads. "Therefore, there should be no reason for lenders to require a replacement policy, or force-place coverage based solely on the ratings downgrades."
The Florida Insurance Guaranty Association would remain responsible for paying claims for any insolvent carriers going forward, up to its statutory limit. But the OIR plan appears to let Citizens cover liabilities above the FIGA limit.
"This innovative arrangement satisfies requirements set by the secondary mortgage market," OIR said. "In the event we need to implement this temporary solution, consumers will not need to seek coverage elsewhere, agents will not need to move policies, and lenders can have confidence that these insurers continue to meet the mortgage qualifications."
The announcement quickly raised questions around the industry, including concerns about how long would the arrangement will remain in place; and if it proves workable, would that mean financial ratings are no longer needed? If the mortgage requirement is the chief reason for financial stability ratings, perhaps regulators have found a new way to meet the unique needs of the Florida market.
The ultimate impact on Citizens was not made clear Wednesday. Commissioner David Altmaier's office said in the release that the arrangement will help keep Citizens from assuming more homeowner policies. The 20-year-old corporation, established to be an insurer of last resort, is growing by more than 30,000 policies a month and is on track to be the largest property insurer in the state with at least 1.2 million policies in force by year's end.
But taking on ceded policies from some struggling private insurers could ultimately affect Citizens' exposure.
Despite that, the plan is a good one, said Paul Handerhan, president of the Florida-based Federal Association for Insurance Reform. He noted that it is similar to a "cut-through endorsement" that essentially guarantees an insurer's obligations.
Ratings downgrades likely would not have cost Fannie Mae significantly, but the new arrangement should give the lenders confidence that loans are fully protected, Handerhan said.
Demotech and Florida regulators have not named the 17 carriers facing potential downgrades. Several reported to be on the list have declined to comment.
A number of companies rated by Demotech have made major changes this year to try and manage the turbulent Florida waters. This week, Southern Oak Insurance notified agents that it had instituted a $250,000 coverage limit, and will only write structures built in 2022. The carrier, which covers about 1% of the Florida market, also said it would no longer write policies in 10 counties.
The changes are set to take effect July 30. New quotes meeting the current guidelines must be bound by 6 p.m. on Friday, July 29.
TOPICS FLORIDA REINSURANCE