Please call  Lee from  USAsurance Powered by WeInsure & Calle Financial. 954-270-7966 or 833-USAssure at the office. My email is lee@myUSAssurance.com . I am Your Insurance Consultant  about Home Insurance, Auto, Flood, Private Flood, Car, Life Insurance, Mortgage protection, Financial Products, Business  & Commercial Policies, & Group Products for business owners to give Employees benefits at no cost to the employer. My email is lee@myUSAssurance.com
Another property insurer has halted writing new policies in Florida.
For homeowners, condominiums and rental properties, "new business will be paused temporarily until further notice," American Traditions Insurance explained Thursday in a bulletin to agents around the state. "We will honor previously saved, eligible quotes through the end of business next Friday, August 5th."
The move makes the company the 13th in the last 12 months to suspend at least some lines of new business in Florida. The pullback was needed "in order to manage our exposure and remain consistent with our growth projections," the Pinellas Park-based company said.
American Traditions was launched in 2005 and is part of the TJ Jerger Managing General Agency. It specialized in manufactured housing coverage but quickly moved into homeowners and condo policies, the company explained. John Jerger Jr. is the president of Jerger MGA and American Traditions.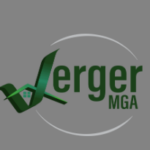 The number of policies that American Traditions writes in Florida is not reported on the Florida Office of Insurance Regulation's quarterly compilation. But the AM Best rating firm this month ranked it 28th largest in the state, with about 1.03% of the marketplace and $128 million in direct written premium.
Meanwhile, American Integrity Insurance, based in Tampa and ranked 7th in Florida, also announced further policy restrictions to meet the challenges of the distressed Florida market. The insurer will write DP-3 policies only for properties five years old or less in eight counties, including the rent-heavy and populated counties surrounding Orlando, Tampa and Palm Beach. Age of home requirements in other counties remain unchanged.
The company, one of the first to institute binding arbitration for claims disputes, also said its arbitration endorsement is now available for DP-3 policies and Integrity Select for older homes. The endorsement provides up to 20% discounts on new policies and renewals if policyholders agree to it.
"With your support, our new construction segment is up 80% year over year, and our DP-1 non-vacant line is up by 100%!" the carrier said in its memo to agents. "Additionally, our specialty lines (flood, watercraft, vacant, high valued homes, umbrella, and golf cart) are up 33% year-over-year."
TOPICS FLORIDA