By William Rabb
Please call  Lee from  USAsurance Powered by WeInsure & Calle Financial. 954-270-7966 or 833-USAssure at the office. My email is lee@myUSAssurance.com . I am Your Insurance Consultant  about Home Insurance, Auto, Flood, Private Flood, Car, Life Insurance, Mortgage protection, Financial Products, Business  & Commercial Policies, & Group Products for business owners to give Employees benefits at no cost to the employer. My email is lee@myUSAssurance.com
The Demotech financial review firm has withdrawn the stability ratings for two more property insurance companies, Bankers Specialty Insurance and First Community, both part of Bankers Insurance Group.
The companies are headquartered in Florida but write mostly in Louisiana. In a statement sent Wednesday afternoon, Bankers Insurance Group said it had voluntarily asked that the Demotech ratings be withdrawn "over lingering concerns about the company's methodology."
Both insurers hold a "B++ (Good)" financial strength rating from AM Best, another ratings firm.
"Bankers Insurance Group remains financially sound and is committed to all commercial lines, builders risk, HO4, and flood policies," the company statement reads.
Meanwhile, the Florida Office of Insurance Regulation has posted answers to questions about a new market stabilization arrangement that makes Citizens Property Insurance Corp. a type of reinsurer, available to pay some claims if carriers become insolvent. The office said that so far, one insurer, United Property & Casualty, has decided to participate in the program.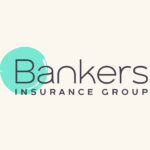 Demotech on Monday announced that United's financial stability rating had been downgraded from "A Exceptional" to "M Moderate." The lowered rating is reportedly unacceptable to the secondary mortgage market, which could force some policyholders with mortgages to find a new carrier or be force-placed into more expensive policies. The OIR said the temporary Citizens arrangement takes advantage of an exception in federal lending corporation rules and circumvents the ratings problem.
"This unprecedented solution would allow insurers to meet an exception offered by the Federal National Mortgage Association (Fannie Mae) and the Federal Home Loan Mortgage Corp. (Freddie Mac) and ensures Floridians can maintain coverage during hurricane season," the OIR said on its website Tuesday.
Citizens would be the backstop, using a type of cut-through endorsement, for claims that are not paid by the Florida Insurance Guaranty Association if an insurer is put into receivership. "The arrangement provides that if an insurer is covered by a reinsurer who assumes, by endorsement, 100% of the insurer's liability or any covered loss payable, but unpaid by the insurer, for reason of insolvency, it meets the exemption requirements for Fannie Mae and Freddie Mac," the OIR explained.
To execute the plan for an insurer, OIR said it will issue an order authorizing the endorsement and will identify participating companies. "Participating companies will execute the endorsement with Citizens and provide these endorsements to policyholders. There is no action needed on behalf of the consumer or the agent to make the arrangement effective."
The state's insurance consumer advocate also posted a web page with information about the Demotech ratings and the Citizens' reinsurance plan.
It was not clear if Bankers Specialty, First Community and two other Florida insurance companies that lost their Demotech ratings this week will sign on to the Citizens-backed stability arrangement. Bankers said that although its two subsidiaries do not hold the highest rating from AM Best, the B++ grade is strong enough for Fannie and Freddie's requirements.
AM Best, however, also lists the outlook for Bankers Specialty and First Community as "negative."
Bankers Specialty, based in St. Petersburg, is a sister company to Bankers Insurance, one of the oldest property insurers in Florida, which had about 27,000 policies in Florida as of June. Bankers Specialty writes a commercial specialty line in Florida and Firs Community writes homeowners, dwelling fire, business owners, and builders risk in Florida, said Arun Khosla, vice president for communications.
Bankers Insurance announced two months ago that it would stop writing new policies for personal lines in Florida, effective June 15, but would remain open for commercial lines. As of Wednesday morning, Bankers Insurance Co. held a financial stability rating of "A," according to Demotech.
In an interview with the Insurance Journal, Bankers President Rob Menke said in June that the carrier had been losing money on Florida homeowners policies for five years, and that board members have favored leaving the state altogether. He blamed part of the company's current difficulties on unexpectedly steep price increases in reinsurance this summer.