Please call  Lee from  USAsurance Powered by WeInsure & Calle Financial. 954-270-7966 or 833-USAssure at the office. My email is lee@myUSAssurance.com . I am Your Insurance Consultant  about Home Insurance, Auto, Flood, Private Flood, Car, Life Insurance, Mortgage protection, Financial Products, Business  & Commercial Policies, & Group Products for business owners to give Employees benefits at no cost to the employer. My email is lee@myUSAssurance.com
Florida's Ag Commissioner Wants Lower Retention for Cat Fund
August 8, 2022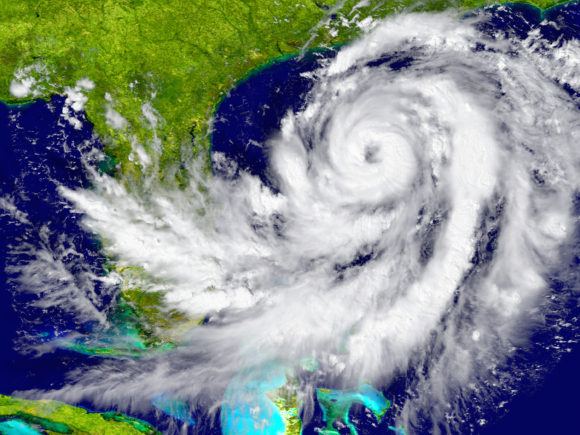 Email This Subscribe to Newsletter
Email to a friend Facebook Tweet LinkedIn Print Article
NEWYou can now listen to Insurance Journal articles!
Listen to this article
0:00 / 2:531X
Florida's agriculture commissioner, a Democratic candidate for governor, is on board with what many in the insurance industry have been asking for: utilizing the state's hurricane catastrophe fund to provide lower-cost reinsurance to more property insurers.
Commissioner Nikki Fried, who noted that her office acts as a consumer protection agency, sent a letter to Gov. Ron DeSantis, urging him to drop a plan that would make Citizens Property Insurance Corp. a type of reinsurer for struggling carriers.
"Instead of your proposed plan to address the current reinsurance crisis by using state-backed Citizens Property Insurance as the backstop, the state should simply use the Florida Hurricane Catastrophe Fund – after all, this is what it was created for," Fried wrote in her Aug. 4 letter.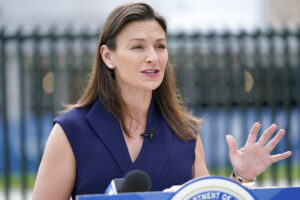 The governor's office and state insurance regulators surprised many in July when they unveiled a plan to allow Citizens to provide a cut-through endorsement to cover some claims if a carrier becomes insolvent. The agreement satisfies the requirements of secondary mortgage lenders, Fannie Mae and Freddie Mac, and helps avoid further disruption to the Florida market from financial ratings downgrades expected for more than a dozen insurers.
Fannie and Freddie require that insurers for homeowners who have mortgages to maintain a top financial stability rating with a rating firm. The Demotech ratings group dropped a bombshell in mid-July when it warned that as many as 17 carriers could soon be downgraded, which could force thousands of Floridians to find new and more expensive coverage. But the secondary lending corporations allow an exception to ratings if insurers have a mechanism to pay off all claims in case of receivership.
Insurance groups have described the Citizens backstop plan as a clever solution to the ratings issue. But some officials, including Fried, have said the cut-through endorsement puts Citizens and other Florida policyholders on the hook for more liabilities.
Fried also urged the governor to lower the threshold at which insurers can access lower-cost reinsurance from the cat fund.
"To further stabilize the market in Florida, the state must also immediately reform the Florida Hurricane Catastrophe Fund to allow access for smaller companies that are currently priced out of affordable private reinsurance by the Cat Fund's inflated retention and unneeded premium surcharges," the letter reads.
Fried's letter won't please everyone in the insurance industry, though.
She urged the Florida Office of Insurance Regulation to rescind recent increases allowed for Citizens' policies. The OIR this summer approved a 6.4% increase for Citizens' homeowners policies – much less than the corporation had requested. And Florida insurance agents and others have said that Citizens' rates are significantly lower than market-based insurers in many parts of the state, which is sending many property owners to Citizens and has made the corporation the largest carrier in the state.
The growth of Citizens may be keeping business away from private carriers and results in lower commissions paid to agents.
Fried faces former Gov. Charlie Crist in the Democratic primary Aug. 23. The general election, in which DeSantis will face the Democratic nominee, is Nov. 8.