By William Rabb
Please call  Lee from  USAsurance Powered by WeInsure & Calle Financial. 954-270-7966 or 833-USAssure at the office. My email is lee@myUSAssurance.com . I am Your Insurance Consultant  about Home Insurance, Auto, Flood, Private Flood, Car, Life Insurance, Mortgage protection, Financial Products, Business  & Commercial Policies, & Group Products for business owners to give Employees benefits at no cost to the employer. My email is lee@myUSAssurance.com
Weston Property & Casualty Insurance Co. is insolvent and should be placed into receivership, making it the fifth Florida property insurer this year to be dissolved, according to state regulators.
The Florida Office of Insurance Regulation on Tuesday filed notice with the Department of Financial Services that the 10-year-old Weston, with about 22,000 policies in the state, "is insolvent or about to become insolvent," and DFS should initiate delinquency proceedings.
The filing was made one day after the Demotech financial rating firm announced that it had withdrawn the financial stability rating for the Coral Gables-based Weston. But the company's board of directors on July 29 had already agreed to the receivership after more than $94 million net losses in the last two years and a spike in reinsurance costs, the OIR information showed.
The carrier also had shown on its books that it was including funds from an affiliate captive firm, a move that was never approved by OIR. Without the captive arrangement, Weston did not have enough surplus, the OIR's referral letter to DFS explained.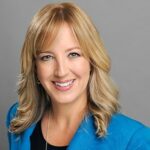 Weston's CEO is Deanne Nixon, who succeeded Michael Lyons in early 2021, according to company information. The firm did not mention the delinquency on its website Wednesday. Company officials could not be reached Thursday morning.
The OIR referral letter included an affidavit from Virginia Christy, the office's director of property & casualty financial oversight, which detailed the financial ups and downs that Weston has been through:
In summer 2020, the OIR required Weston to file a capital management plan to improve its liquidity and reduce the millions of dollars in loans it owed to its managing general agent, Weston Insurance Management. About the same time, in July 2020, Hudson Structured Capital Management took a 50% stake in the company, Christy's affidavit explained.
In December 2020, Weston requested that it be allowed to start cancelling more than 1,500 wind-only policies. The OIR approved a smaller number of early cancelations.
In December 2021, West Insurance Co. merged with Weston Specialty Insurance, a Texas-domiciled company. The merged firm redomesticated to Florida and was renamed Weston Property & Casualty. Its combined surplus was reported as $28 million, which included capital infusions of almost $50 million. "Despite the actions taken by Weston to reduce its unprofitable policies in force, revise its corporate structure, modify its reinsurance program, and increase paid-in capital, surplus … continued to deteriorate," Christy said in the affidavit.
In June of this year, Weston said it could not complete its reinsurance program due to the cost and unavailability of a lower-layer reinsurance plan. The company participated in the Reinsurance to Assist Policyholders, or RAP program, a $2 billion fund created by the Florida Legislature in May as a type of hurricane reinsurance program for Florida carriers. That apparently made little difference.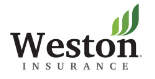 Also in June, Weston floated the idea of using a captive program known as the Weston Cell, through an affiliate. The insurer did not fully commit to that plan "but instead proposed the siphoning off of funds from Weston Insurance Management," to be repaid later with higher fees to the MGA. The OIR said no to the idea.
OIR then discovered that Weston for months had been accounting for the captive cell funds as if the move had been approved. Without those funds, Weston's surplus would dip below the $15 million minimum required by Florida law, the affidavit explained.
On July 27, OIR held a conference call with Weston leadership to discuss unwinding the captive arrangement. Company officials then revealed that the carrier also owed about $50 million in premium payments to reinsurers, which had not been included on its list of liabilities in its financial statement.
"The premium payments owed by Weston, but not recorded as a liability, would, when added to the liabilities reported on its … May 31, 2022 financial statement, exceed the amount Weston reported as assets," Christy's affidavit said.
During the July 27 conference call, Weston officials admitted he firm was insolvent. The insurer had stopped writing new business July 15 and had stopped renewals three days later.
The OIR filing did not indicate when liquidation proceedings will begin.
The Weston insolvency is the latest blow to the beleaguered Florida market — and to agents who have had to work overtime this year to find new coverage when insurers go bust.
"It's become the new normal right now," said Jarett Coleman, vice president and personal lines manager at Zarahn Insurance Agency in Pensacola, in northwest Florida. "It's really created a mad havoc in residential."
He said that this year alone, his agency has had to find new coverage for about 520 homeowners, all in less than 35 days, as four carriers slid into receivership. And most policyholders don't understand that agents are now swamped with the work, and that placing new coverage can take time.
One issue is that many carriers that remain in Florida require home inspections before picking up an HO policy. But with all the new demand, home inspectors are slammed and could take weeks to get to a new property, Coleman said.
Many of Weston's jilted policyholders will likely end up with Citizens Property Insurance. But as other Florida agents have said repeatedly, Citizens' rates are less than other carriers in much of the state, which keeps business out of the books of private insurers and means lower commissions for agents. Coleman estimated that 65% of the policies that were written by now-defunct carriers have gone to Citizens, which was designed to be the insurer of last resort.
"It's completely backwards of the way it should be," he said.