Please call  Lee from  USAsurance Powered by WeInsure & Calle Financial. 954-270-7966 or 833-USAssure at the office. My email is lee@myUSAssurance.com . I am Your Insurance Consultant  about Home Insurance, Auto, Flood, Private Flood, Car, Life Insurance, Mortgage protection, Financial Products, Business  & Commercial Policies, & Group Products for business owners to give Employees benefits at no cost to the employer. My email is lee@myUSAssurance.com
Two major Florida P&C insurers have announced second-quarter financial results. The news is a mixed bag, and was not unexpected.
In an earnings call Monday, executives with publicly traded United Insurance Holdings Corp., parent of United Property & Casualty Insurance, said the firm's "core losses" for the quarter reached almost $72 million, which followed a $33 million net loss in Q1 and almost $60 million in losses for last year.
The core losses included a $44 million valuation allowance on a deferred tax asset. Without that, the amount of losses would be less than what was seen at this time a year ago, the company said. The firm's Q2 2022 combined ratio rose slightly from a year ago, to almost 132%, according to company financial statements.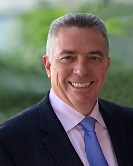 "The second quarter was busy," UPC Chairman Dan Peed said in the call.
The Saint Petersburg-based UPC this summer completed a major restructuring, merging its Family Security Insurance into United and its Journey Insurance into American Coastal Insurance. The company has been closely watched since financial trouble surfaced in 2021. That's when UPC said it would suspend new homeowner writing in Florida this year.
In July, the Demotech financial rating firm downgraded United from "A Exceptional" to "M Moderate." Also in July, UPC said it is exploring options, including a possible sale or merger with another company. Peed and United Insurance Holdings Chief Financial Officer Bradford Martz did not talk about that on the earnings call Monday, and questions from listeners were not allowed.
Peed did say the company is continuing to "de-risk" and shrink exposure and reduce the amount of reinsurance needed.
"Shrinking the personal lines portfolio creates a temporary headwind as the gross earned premium shrinks significantly faster than the ceded earned premium," he said.
Peed also said that inflation and excessive Florida litigation was partly to blame for claims severity and losses in personal lines.
"These factors drove a poor underwriting performance," he said.
Commercial lines, however, performed well, bolstering the company's transition to a specialty commercial lines writer, he noted.
Last week, Heritage Property & Casualty Insurance Co. announced that it had experienced a second-quarter net loss of almost $88 million, much greater than the $4 million loss posted in Q1 2021. The Q2 loss was mostly due to a "goodwill impairment charge."
Investopedia.com defines that as an accounting charge recorded when a company acquires assets and liabilities and pays a price in excess of their identifiable net value. Heritage said the charge was driven mostly by a decline in the company's stock value.
Premiums in force rose slightly even as policy numbers declined 7.3% after Heritage shed some exposure in Florida. Heritage's combined ratio stood at a profitable 99.4% for the second quarter of this year, improved from 105.2% a year ago.
TOPICS FLORIDA PROFIT LOSS