Please call Lee from USAsurance Powered by WeInsure & Calle Financial. 954-270-7966 or 833-USAssure at the office. My email is lee@myUSAssurance.com . I am Your Insurance Consultant about Home Insurance, Auto, Flood, Private Flood, Car, Life Insurance, Mortgage protection, Financial Products, Business & Commercial Policies, & Group Products for business owners to give Employees benefits at no cost to the employer. My email is lee@myUSAssurance.com
Florida Claims Litigation Dropped in July, but AOB Share Continues to Rise
August 11, 2022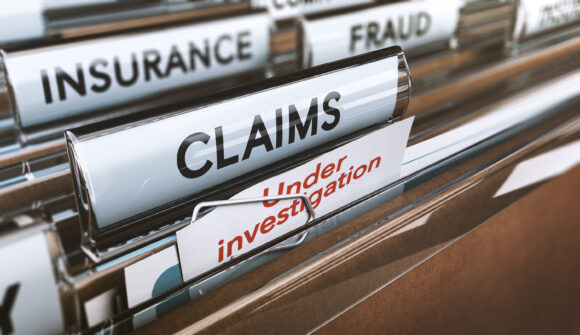 Email This Subscribe to Newsletter
Email to a friend Facebook Tweet LinkedIn Print Article
NEWYou can now listen to Insurance Journal articles!
Listen to this article
0:00 / 2:071X
The volume of claims litigation in Florida rose in June then declined in July by almost the same amount. But the share of cases that are assignment-of-benefits claims rose to the highest level since early 2021, a litigation management software firm reported.
For Florida's 16 largest property and casualty insurers, the number of claims disputes that resulted in lawsuits rose 5% from May to June, from 4,047 to 4,261. Notices of intent to file lawsuits, required by 2021 legislation, remained flat, said CaseGlide, which regularly tracks and reports claims litigation data.
From June to July, litigated claims dropped by 4%, to 4,091. NOIs also dropped, by 2%. The numbers reflect a relatively flat pattern of new claims litigation since January, the firm said in a news release.

The news was not good for all insurers. One carrier reported a 29% increase in litigation. Two, including Southern Fidelity, which was declared insolvent in June, reported no new litigated claims, CaseGlide noted. Miami-Dade County continues to lead the state in percentage of new litigation at 25%, followed by Broward at 16%, Orange at 7%, Palm Beach at 7% and Hillsborough at 6%.
And the share of litigated claims that were from assignment-of-benefit agreements rose again in July, to 41%, the highest level of anytime in the last 18 months. That comes despite 2019 and 2021 Florida legislation that aimed to reduce AOB claims and solicitation by roofing contractors who reportedly have encouraged homeowners to assign benefits.
Insurers have argued for years that many AOB cases are the result of fraudulent or exaggerated claims, and that the assignment practice leads to unnecessary litigation. Laws approved this year, in the Florida Legislature's 2022 special session in May, were expected to further reduce AOB claims, by eliminating plaintiff attorney fee awards in some cases. The legislation also seeks to curb roof claims by allowing insurers to cover repairs, not full replacement, in many claims.
TOPICS LAWSUITS TRENDS FLORIDA CLAIMS