By Insurance Journal Staff Reports
Please call  Lee from  USAsurance Powered by WeInsure & Calle Financial. 954-270-7966 or 833-USAssure at the office. My email is lee@myUSAssurance.com . I am Your Insurance Consultant  about Home Insurance, Auto, Flood, Private Flood, Car, Life Insurance, Mortgage protection, Financial Products, Business  & Commercial Policies, & Group Products for business owners to give Employees benefits at no cost to the employer. My email is lee@myUSAssurance.com
Florida Judge Dismisses Contractors' Challenge to SB 2D's Attorney Fee Limits
By Insurance Journal Staff Reports | August 31, 2022
Email This Subscribe to Newsletter
Email to a friend Facebook Tweet LinkedIn Print Article
NEWYou can now listen to Insurance Journal articles!
Listen to this article
0:00 / 3:071X
A Florida judge has thrown out a constitutional challenge to an insurance litigation reform law, noting that the state officials named in the lawsuit were not the correct defendants.
Plaintiffs Restoration Association of Florida and Air Quality Assessors, headed by contractor Richie Kidwell, argued that Senate Bill 2D, approved in the Florida Legislature's special session in May, violates contractors' constitutional rights by singling them out and blocking their attorney fees in assignment-of-benefit cases.
The plaintiffs sued the Florida secretary of Business and Professional Regulation and the director of the Construction Industry Licensing Board, since they have disciplinary and regulatory authority over contractors.
Leon County Circuit Judge Lee Marsh did not address the constitutional question, but found that the named officials were not proper defendants and were not in charge of enforcing the law. Marsh cited a 2017 appeals court ruling, State vs. Francati, and noted that for state office holders to be considered defendants, they must meet three criteria: whether the official is in charge of enforcing the statute; if the issue involves a broad constitutional duty of the state; and if the official has an actual interest in the matter.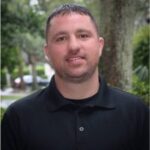 The judge said the named officials did not meet those requirements. Marsh's order, handed down Monday, did not indicate which state officials would be the correct defendants. He also dismissed Citizens Property Insurance Corp. and three other property insurers from the suit.
"We agree with the judge's well-reasoned decision," said Citizens spokesman Michael Peltier.
Senate Bill 2D, signed into law by Gov. Ron DeSantis at the end of May, included several measures aimed at stemming property insurance claims dispute lawsuits and attorney fees. The insurance industry has repeatedly argued that excessive litigation and one-way attorney fees provide an unhealthy incentive for assigned contractors and plaintiffs' lawyers to file fraudulent or exaggerated roof claims, then litigate when insurers don't accept the claims.
The law bars assignees of benefits from having their attorneys' fees paid by defendants when the AOB plaintiffs prevail in court. Kidwell's lawsuit charged that the section of the law violates equal-protection and due-process rights and denies contractors access to courts.
"The inability to recover prevailing party attorneys' fees will effectively shut the courthouse door to plaintiffs because it will be cost-prohibitive to pay an attorney for these types of of small claims," the complaint reads.
Kidwell and his attorney could not be reached Wednesday morning to answer questions about whether the plaintiffs may appeal the ruling or file another suit, naming other state officials.
Restoration Association and Air Quality Assessors have filed other constitutional actions this year. One challenges policy endorsements adopted by American Integrity Insurance Co. that offer binding arbitration instead of litigation in claims disputes, and a policy restriction by Heritage Property & Casualty Insurance on assignment-of-benefits agreements.
Restoration Association and Florida Premier Roofing Inc. also filed suit over another law passed at the special session, SB 4D. That lawsuit names the same state officials as in the SB 2D suit and argues that 4D unlawfully singles out roofers and allows insurers to pay only for roof repairs, not full replacement, in some circumstances.
Those cases are still pending in Leon County Circuit Court, before Judge Angela Dempsey.