By Insurance Journal Staff Reports
Please call  Lee from  USAsurance Powered by WeInsure & Calle Financial. 954-270-7966 or 833-USAssure at the office. My email is lee@myUSAssurance.com . I am Your Insurance Consultant  about Home Insurance, Auto, Flood, Private Flood, Car, Life Insurance, Mortgage protection, Financial Products, Business  & Commercial Policies, & Group Products for business owners to give Employees benefits at no cost to the employer. My email is lee@myUSAssurance.com
McCarty, who was commissioner from 2003 until 2016, was referring to letters and comments that Florida's chief financial officer and current insurance commissioner offered in July, after Demotech told carriers about the pending downgrades and rating withdrawals.
Current Commissioner David Altmaier said that Demotech had failed to adhere to its own standards and methodologies. CFO Jimmy Patronis sent letters to secondary lenders Fannie Mae and Freddie Mac, urging them to stop relying on Demotech to rate insurers for homes with mortgages. The Florida Association of Insurance Agents also weighed in, slamming Demotech for inconsistencies in its ratings.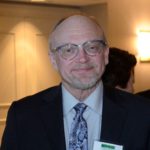 The missives sparked a hot debate in the Florida insurance arena, with some arguing that Demotech has outlived its usefulness. Others, including the Insurance Information Institute, said that the rating firm is spot-on and is correctly highlighting the deep problems in Florida's property insurance market.
Other rating firms, including AM Best and KBRA, have said they are willing to rate Florida carriers' financial stability, but critics have said that struggling insurers won't fare any better with those organizations. The state Office of Insurance Regulation announced in August that it had found a temporary work-around, making Citizens Property Insurance Corp. a partial reinsurer for carriers that may be in danger of insolvency. The move could obviate the need for ratings, if Fannie and Freddie agree to it.
McCarty, now a consultant, is in the camp that Demotech and its president, Joe Petrelli, are simply performing the service the firm was asked to do, years ago.
"Right now, that's exactly what we need. The reality is that many Florida insurers are currently at risk of being downgraded," McCarty wrote. "That would be true regardless of which rating company was evaluating their financial condition."
Demotech does a "thorough and professional job, using sound actuarial principles and a detailed methodology to determine financial stability ratings for hundreds of companies doing business in Florida," McCarty added.
The commentary piece did not say what prompted McCarty to write it. And he did not offer alternatives to the rating conundrum and did not provide specific solutions to the insurance crisis.
"Creating stability in Florida's insurance market will require ongoing efforts to develop creative solutions to these complex challenges," he noted. "Florida has done it before. We just need to focus on the task at hand, not shooting the messenger."
Still, lawmakers may be moving ahead with a plan to explore other rating options. The Joint Legislative Budget Commission meets today to consider a request that it allocate $1.5 million to hire a consultant to analyze alternatives to the Demotech ratings.
TOPICS FLORIDA