Please call  Lee from  USAsurance Powered by WeInsure & Calle Financial. 954-270-7966 or 833-USAssure at the office. My email is lee@myUSAssurance.com . I am Your Insurance Consultant  about Home Insurance, Auto, Flood, Private Flood, Car, Life Insurance, Mortgage protection, Financial Products, Business  & Commercial Policies, & Group Products for business owners to give Employees benefits at no cost to the employer. My email is lee@myUSAssurance.com
The Florida Housing Finance Corp. is providing $5 million to help low- to moderate-income families and individuals in six counties hit by Hurricane Ian to pay their homeowners' property insurance deductibles, Gov. Ron DeSantis announced.
The corporation serves as the state's housing finance agency and receives state funding for the State Housing Initiatives Partnership, known as the SHIP program. Some $5 million is set aside to be used in natural disasters and that money will now be allocated to homeowners in Charlotte, Collier, DeSoto, Hardee, Lee and Sarasota counties in southwest Florida, the governor said in a statement posted Saturday.
"Following the impacts of Hurricane Ian, it was really important to us to make sure people were able to get back into their homes and rebuild as quickly as possible – today's announcement will help do just that," DeSantis said. "We know a lot of homeowners had coverage for the storm, however, insurance deductibles are expensive and often a gap not covered by other support."

As of late last week, almost 400,000 property owners in those six counties have filed insurance claims since Hurricane Ian made landfall on Sept. 28, according to the Florida Office of Insurance Regulation. The office did not show the average homeowners' deductible for those areas, but the amount has likely increased for many in recent years as a number of insurers have raised premiums and insureds have sought ways to save money.
Hurricane deductibles can be much higher, and a burden on some families struggling to rebuild after Ian, said Trey Price, executive director of the Florida Housing Finance Corp.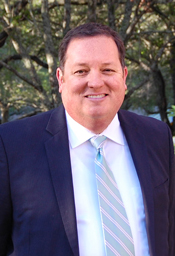 Residents in the six counties can apply through their county housing offices. A link to the insurance deductible program was not shown on the housing corporation website, but the press secretary for the housing corporation said that staff was meeting with local offices in each county this week to streamline the application process.
Links to the corporation's other housing programs' income eligibility guidelines may give an idea of who can qualify. In the Fort Myers/Cape Coral area, a family of four with "very low income" would need to have no more than $40,200 in annual income to qualify for a home investment program, for example, the site shows.
Top photo: Fort Myers Beach a few days after Ian. (AP Photo/Alex Menendez)
TOPICS CATASTROPHE NATURAL DISASTERS FLORIDA