Please call  Lee from  USAsurance Powered by WeInsure & Calle Financial. 954-270-7966 or 833-USAssure at the office. My email is lee@myUSAssurance.com . I am Your Insurance Consultant  about Home Insurance, Auto, Flood, Private Flood, Car, Life Insurance, Mortgage protection, Financial Products, Business  & Commercial Policies, & Group Products for business owners to give Employees benefits at no cost to the employer.
Universal Insurance Holdings Inc., the parent company of Universal Property & Casualty Insurance Co., Florida's second-largest carrier, posted a $72 million loss for the third quarter of this year. That's in contrast to a $20 million profit for Q3 2021.
The publicly traded company (UVE on NYSE) said in a statement that the losses are largely the result of Hurricane Ian, which struck southwest Florida two days before the quarter ended. The $110 million in Ian losses were offset by Universal's lowered expense ratio and higher investment income and commission revenue.
The company reiterated that total storm losses were not expected to be more than $1 billion, less than some in Florida had expected, because Universal writes only about 3.8% of the market (by value) in four of the hardest-hit counties. By comparison, Citizens Property Insurance Corp., the state-created insurer of last resort and the largest P/C carrier in the state, expects about $2.6 billion in insured losses from Ian.
"As we recently disclosed, our portfolio is underweight in the most impacted regions and is further cushioned by our high proportion of condo unit and renters policies, which provide interior and contents coverage," not roof and exterior structure coverage, Universal CEO Stephen Donaghy said Thursday.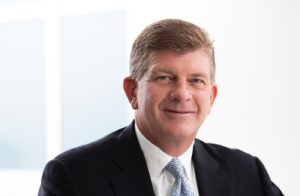 So far, claims volume from Hurricane Ian reflects about 50% of Hurricane Irma's volume that the insurer had received at this point in 2017. Through mid-October, Universal had received about 18,000 claims from Ian.
The firm also said it maintains a $3 billion reinsurance tower, providing protection should another named storm hit the state. "Our consolidated retention would be meaningfully lower, highlighting the strength and breadth of our catastrophe reinsurance program," the company statement noted.
Unlike a number of other Florida property insurance executives, which have fretted about the rising cost of reinsurance, Donaghy appeared less concerned. He noted that the company has protection through catastrophe bonds, through the Reinsurance to Assist Policyholders, known as the RAP fund that was created by the Legislature earlier this year, and from other sources.
"Coupled with our 90% participation in the FHCF (Florida Hurricane Catastrophe Fund), we estimate that the vast majority of our first-event 2023 catastrophe reinsurance program will be insulated from open-market pricing dynamics," he said.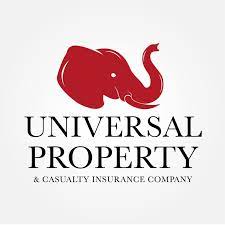 Overall, Universal, which has worked to shed policies in the last 12 months, said it had 872,926 policies in force at the end of the third quarter, down almost 10% from a year ago. But it also had $501 million in direct premiums written – up 16% from this time in 2021.
Total revenues for the carrier for the nine months that ended Sept. 30 were more than $892 million, a 7.6% increase from the first nine months of 2021.
Top photo: Satellite image of Hurricane Ian, taken Sept. 28, just before landfall. (NOAA via AP)