Please call  Lee from  USAsurance Powered by WeInsure & Calle Financial. 954-270-7966 or 833-USAssure at the office. My email is lee@myUSAssurance.com . I am Your Insurance Consultant  about Home Insurance, Auto, Flood, Private Flood, Car, Life Insurance, Mortgage protection, Financial Products, Business  & Commercial Policies, & Group Products for business owners to give Employees benefits at no cost to the employer.
The Federal Emergency Management Agency is reminding flood insurance policyholders hit by Hurricane Ian that they have an extra three months to renew their expiring policies.
The agency said last week that Florida property owners with National Flood Insurance Program policies, which had recent renewal dates, can now renew as late as January. If the policy was set to expire on Aug. 25, for example, the policyholder now has until Nov. 23 to renew and to file a claim. If the policy was set to expire by Oct. 23, it can be renewed by Jan. 21, FEMA said.
The normal, 60-day period for proof-of-loss also has been extended, to 365 days from the date of loss, the agency announced.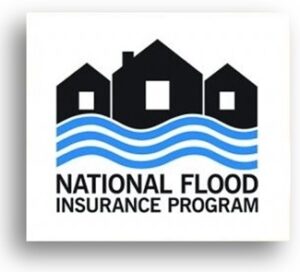 "We are honoring the NFIP policyholders who previously took the important step to protect their family from a flood," FEMA Administrator Deanne Criswell said in a statement.
FEMA has designated 26 Florida counties for the extended grace period.
The NFIP also announced that it has received more than 43,000 flood claims and is on track to pay out more than $273 million as of this week. Overall, FEMA has provided some $684 million in assistance to households affected by the storm, and $322 million to the state of Florida for emergency response. The U.S. Small Business Administration has issued about $464 million in disaster loans.
Hurricane Ian made landfall Sept. 28 near Fort Myers, causing heavy damage from storm surge. Inland flooding has also impacted properties across a large stretch of the state.
Less than 20% of Floridians in vulnerable areas had flood insurance before the storm hit, estimates show.
Photo: Mike Kelley navigates the flooded Mullet Lake neighborhood in Geneva, Florida, on Oct. 5, as floodwaters from the nearby St. Johns River rose after Hurricane Ian's historic rainfall. (Joe Burbank/Orlando Sentinel via AP)