By Insurance Journal Staff Reports
Please call  Lee from  USAsurance Powered by WeInsure. 954-270-7966 or 833-USAssure at the office. My email is lee@myUSAssurance.com . I am Your Insurance Consultant  about Home Insurance, Auto, Flood, Private Flood, Car, Life Insurance, Mortgage protection, Financial Products, Business  & Commercial Policies, & Group Products for business owners to give Employees benefits at no cost to the employer.
Florida Citizens' Revises Ian Loss Estimate to $3.8B, Including Litigation Expenses
By Insurance Journal Staff Reports | November 15, 2022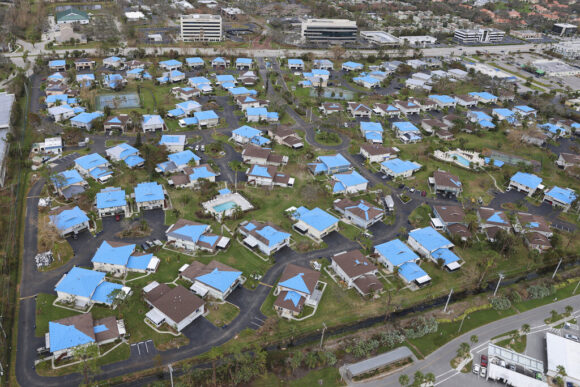 Email This Subscribe to Newsletter
Email to a friend Facebook Tweet LinkedIn Print Article
NEWYou can now listen to Insurance Journal articles!
Listen to this article
0:00 / 3:441X
Direct losses, litigation and other expenses from Hurricane Ian will reach $3.8 billion for Florida's Citizens Property Insurance Corp., but that's still below the threshold that would trigger an assessment on policyholders, officials said Tuesday.
The $3.8 billion loss level is about what Citizens' leadership projected one day after category 4 Ian made landfall on Florida's southwest flank Sept. 28. But the figure was revised to less than $2.6 billion a few days later, based on one hurricane computer model.
Now, utilizing a second model and including loss adjustment expenses, an expected wave of claims litigation, and actual claims so far, the corporation has bumped the cost estimates back up. Citizens did not yet have a breakdown on how much of the figure would be due to litigation costs.
So far, Citizens' policyholders have filed some 55,843 claims from Ian damage and another 45,000 are expected, communications director Michael Peltier said.
Hurricane Nicole, which proved to be a relatively mild category 1 storm on Florida's east coast last week, has so far resulted in 1,431 Citizens' claims. An estimated dollar amount of losses from Nicole was not available Tuesday morning, but Peltier said most claims so far are of relatively low severity – level 1 or 2 out of 5.
The state-created Citizens, now with about 1.1 million policies in force, is the largest property insurer in Florida. The carrier can place a significant surcharge on its policyholders, then on all Florida policyholders, if losses exceed surplus levels. But the recent hurricane claims are not expected to reach that point, Peltier said.
Citizens has three separate accounts, each with its own trigger point. For the coastal policies account, based on pre-Ian surplus levels, losses and loss adjustment expenses would have to top $6 billion. For the personal lines account, the surcharge would kick in after about $4.7 billion in losses, according to corporation information. But the insurer also is supported by reinsurance from the Florida Hurricane Catastrophe Fund and from private reinsurers.
"Of the $3.8 billion direct losses and loss adjustment expenses, the revised projection (from Ian) anticipates that $1.4 billion will be ceded to the Florida Hurricane Catastrophe Fund and private reinsurance," Citizens said in a statement Tuesday. "The catastrophe bonds Citizens has in place are not expected to be triggered. After the consideration of this reinsurance, the net impact to Citizens' surplus is $2.4 billion."
Fitch Ratings, a bond and credit rating firm, said that losses from Hurricane Ian and from Nicole could contribute to the need for Citizens to borrow more funds in coming years. Without an assessment on policyholders, Citizens and the FHCF "will have exhausted much of their liquidity, leaving them more likely to have to borrow in the future to rebuild liquidity," the rating firm said in a posting Nov. 11.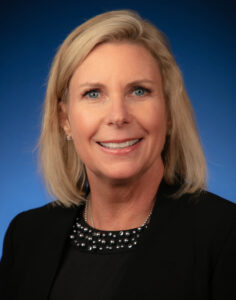 Citizens' officials said that the projected losses from the recent storms will take several years to mature, and more will be known after three months of claim activity.
"We will continue to update the market and other stakeholders as we gather additional information from actual losses," Citizens' chief financial officer, Jennifer Montero, said in a statement.
Industry-wide, more than 622,692 claims had been filed from Hurricane Ian by Nov. 9, with insured losses estimated at $8.7 billion, the Florida Office of Insurance Regulation reported. For Nicole, some 7,212 claims had been filed by this week, with projected insured losses of $72 million.
TOPICS LAWSUITS FLORIDA PROFIT LOSS