By Insurance Journal Staff Reports
Please call  Lee from  USAsurance Powered by WeInsure. 954-270-7966 or 833-USAssure at the office. My email is lee@myUSAssurance.com . I am Your Insurance Consultant  about Home Insurance, Auto, Flood, Private Flood, Car, Life Insurance, Mortgage protection, Financial Products, Business  & Commercial Policies, & Group Products for business owners to give Employees benefits at no cost to the employer.
Current and former Board members at Florida's largest homeowners' association were arrested Tuesday, charged with taking millions of dollars from the association over several years.
It's the latest development in a drama that last year saw the arrest of the Hammocks Community Association former president, Marglli Gallego, the Miami Herald newspaper reported. Disgruntled owners at the 25,000-resident association in southwest Miami have said for years that the organization has been run like a "mafia," with fraud, huge increases in fees, a depleted treasury and a lack of maintenance on properties, according to news reports, Facebook postings and court records.
On Tuesday, the Miami-Dade State Attorney's Office said it had charged five current and former association board members with racketeering violations, grand theft, money laundering and fabricating evidence. The defendants include Gallego's husband, Jose Antonio Gonzalez, 45, who is accused of creating two vendor companies that gleaned more than $1.2 million in association funds. Also charged are the current president, Monica Isabel Ghilardi, 52; Myriam Arango Rodgers, 76; and Yoleidis Lopez Garcia, 47, prosecutors said.
A spokesman for The Hammocks Preservation Society, made up of homeowners who have raised awareness about the board members' alleged abuses, told Insurance Journal that unit owners have seen few insurance repercussions from the turmoil, so far. But Miami-area insurance agents said that policies would likely come into play at some point, including directors and officers coverage for board members. Carriers may also elect to non-renew policies because of the turmoil, or could cancel coverage if it's shown that board members provided false information when applying for coverage.
The Society's Facebook page urges supporters to show up at a hearing set for Thursday, Nov. 17, at the Miami-Dade Courthouse, part of a civil lawsuit against board members.
"We've had the misfortune of having a seriously corrupt board aggressively ripping off the association in every way possible since 2015," Society member Fernando Blanco said in an email. "Some of us have tried to make the community aware of the problems, and after much struggle we've found the only way to stop them."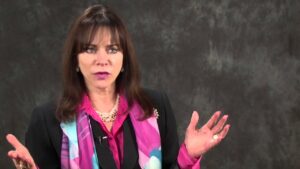 At a news conference Tuesday afternoon, posted on the state attorney's website, Miami's chief prosecutor explained the charges against the board members.
"Racketeering and money laundering are terms we usually associate with drug cartels, drug transactions, organized crime or large-scale international bribery schemes," State Attorney Katherine Fernandez Rundle said. "Never would anyone have connected these terms to a south Florida homeowners association."
She said the arrests conclude the initial phase of a lengthy investigation, but that other arrests may be on the way.
Prosecutors and homeowners have alleged that the association officials diverted much of the association funds to their personal use. In April 2021, then-president Gallego was charged with using an HOA credit card for personal items, including restaurants and bakeries. Her trial is pending. Tuesday, she was charged with the racketeering, theft and other charges. She faces decades in prison if convicted, Fernandez Rundle said.