By William Rabb
Please call  Lee from  USAsurance Powered by WeInsure. 954-270-7966 or 833-USAssure at the office. My email is lee@myUSAssurance.com . I am Your Insurance Consultant  about Home Insurance, Auto, Flood, Private Flood, Car, Life Insurance, Mortgage protection, Financial Products, Business  & Commercial Policies, & Group Products for business owners to give Employees benefits at no cost to the employer.
Frontline Insurance Group, parent to two significant property insurers in Florida, has had its financial rating stability withdrawn by the Demotech rating firm.
Frontline corporate leaders were not available Tuesday to talk about the move. But company officials who spoke on background said the insurers had voluntarily withdrawn their rating requests and have ended their association with Demotech in the wake of widespread dissatisfaction with the Demotech rating process.
Lake Mary-based Frontline Insurance Unlimited Co. and its sister company, First Protective Insurance Co., are now rated by KBRA, formerly Kroll Bond Rating Agency. The firm gave the carriers a "BBB+" rating in December, and the outlook for the companies was marked as "stable," KBRA said.

While not a top financial health rating, a BBB+ stamp is considered acceptable by Fannie Mae — but not by Freddie Mac, according to mortgage purchasers' selling guides.
That could have an impact on some homeowners. Fannie Mae, the Federal National Mortgage Association, buys most of its mortgages from larger, commercial banks. Freddie Mac, the Federal Home Loan Mortgage Corp., buys mortgages from smaller banks. If homeowner insurance companies aren't rated, or not rated highly enough, homeowners may have to find new coverage or be force-placed into more expensive policies.
The Fannie Mae Selling Guide for mortgage lenders notes that property insurers for mortgagees must meet one of the rating levels from the four rating firms: AM Best: B or better; Demotech: A or better; KBRA: BBB or better; S&P Global: BBB or better. Freddie Mac's guide does not list KBRA, and it's uncertain when it might include the rating firm, a spokesman for KBRA said.
The announcement this week from Demotech that Frontline's rating had been dropped set off alarm bells among Florida insurance agents and homeowners' associations. A rating withdrawal has often portended financial trouble for Florida insurance carriers in recent years.
The concerns were amplified because Frontline Insurance Unlimited is a surplus lines carrier, subject to fewer Florida insurance rules than admitted carriers. In the event of an insolvency, state regulators may have little authority to require that unearned premiums be returned. And the Florida Insurance Guaranty Association is not responsible for paying surplus lines carriers' outstanding claims if the insurers are liquidated. First Protective, a multi-peril P/C carrier, had a 3.9% share of the Florida homeowners' market with $482 million in direct written premium, as of last July, AM Best has reported.
Demotech created a major controversy last July when it announced that as many as 16 Florida carriers would soon face ratings downgrades or withdrawals. Some in the insurance industry said the warning was only a reflection of the dire condition of the Florida market, which has been rocked by soaring litigation and reinsurance costs in recent years.

But state regulators and the Florida Association of Insurance Agents were outraged, and sharply criticized Demotech for failing to adhere to its own criteria and failing to consider other factors in the flagged insurance companies' financial outlooks. State officials this fall commissioned a study to explore alternatives to Demotech, which over the last 25 years has become the dominant rating firm for Florida-based insurers.
The Florida Office of Insurance Regulation this summer also approved a plan to allow Citizens Property Insurance Corp. to act as a backstop, paying some claims for insolvent insurers when needed. That circumvents the need for a sterling rating. Fannie Mae and Freddie Mac said in December that they had accepted the cut-through endorsement plan.
Demotech President Joe Petrelli could not be reached for comment Tuesday about Frontline Group's rating withdrawal.
Voluntary withdrawals are not as unusual as they once were in Florida. On Tuesday, for example, KBRA announced that it had affirmed a "BBB" rating for AmeriTrust Insurance Group, and gave an "A-" to its subsidiaries, Star Insurance Co., Century Surety Co., AmeriTrust Insurance, Williamsburg National, and ProCentury. Subsequently, those companies withdrew from the KBRA ratings reviews.
All of those except ProCentury are authorized to do business in Florida. KBRA did not explain why AmeriTrust withdrew its ratings request amid favorable financial news.
"AmeriTrust's ratings reflect its favorable operating metrics driven by strong surplus growth and effective use of a dual admitted/non-admitted structure," KBRA said in a news release. "The combined ratio has improved considerably in recent years, reflecting more stable reserves, implementation of enhanced underwriting initiatives and the elimination of fronting fees."
Some Florida agents have worried that Frontline may not be in such good shape, especially after potentially heavy losses from Hurricane Ian in southwest Florida in late September. For the first six months of 2022, Frontline reported just $2 million in net income, which followed a slight loss for 2021, according to AM Best financial information posted by the Florida Association of Insurance Agents.
Frontline had maintained a policyholder surplus of $30 million to $34 million for much of 2021 and 2022. Its combined ratio, a measure of profitability, had improved steadily in recent months, the report said.
As recently as August 2022, Demotech had granted an "A Exceptional" rating for Frontline.
"Our strong business model and exceptional financial strength have allowed us to serve homeowners and business owners with a consistently high financial stability rating," Frontline CEO Leman Porter said in a statement in August. "We continue to emphasize our commitment to our customers, which is only reinforced by this announcement."
And KBRA's December announcement about Frontline's favorable rating suggested the Frontline carriers are healthy.
"While both companies have reported net losses in three of the last five years primarily due to elevated natural catastrophe events, KBRA views near-term financial results positively, driven by strong underwriting and claims handling, which compare favorably to Florida peers," KBRA said.
The companies' concentration in hurricane-prone states has made them dependent on reinsurance, the KBRA statement said. "While favorable in relation to stated targets, risk-based capitalization and premium leverage at each company generally compare unfavorably to Florida peers."
Frontline's website on Tuesday did not mention the Demotech rating withdrawal. The site noted that Frontline was founded in 1998 and Frontline Insurance and First Protective write property in Alabama, Florida, Georgia, North Carolina and South Carolina.
This article has been updated to show that Freddie Mac does not accept insurance carrier ratings from KBRA.
TOPICS FLORIDA
Was this article valuable?YESNO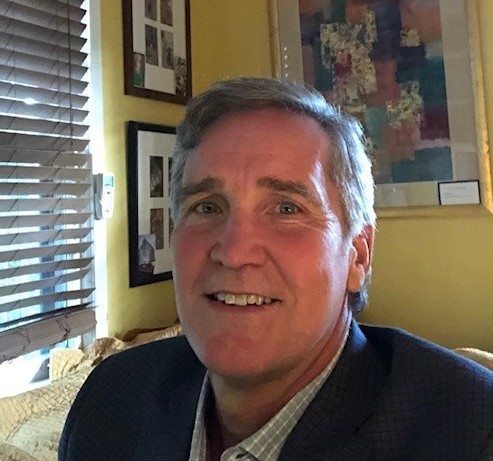 WRITTEN BYWilliam Rabb
Rabb is Southeast Editor for Insurance Journal. He is a long-time newspaper man in the Deep South; also covered workers' comp insurance issues for a trade publication for a few years.
LATEST POSTS: