By William Rabb
Please call  Lee from  USAsurance Powered by WeInsure. 954-270-7966 or 833-USAssure at the office. My email is lee@myUSAssurance.com . I am Your Insurance Consultant  about Home Insurance, Auto, Flood, Private Flood, Car, Life Insurance, Mortgage protection, Financial Products, Business  & Commercial Policies, & Group Products for business owners to give Employees benefits at no cost to the employer.
In the celebration over the Florida Legislature's sweeping insurance reforms approved last month, one statutory change has slipped under the radar a bit – one that insurance attorneys said will streamline the settlement process and could help reduce litigation.
Among a raft of other changes, Senate Bill 2A underscored the legality of joint proposals for settlement, or offers made to co-named insureds such as husband and wife. Until now, it has been treacherous and sometimes impossible for insurers in Florida to make joint offers that would hold up in court, thanks to judicial rules of procedure and several court decisions, attorneys have said.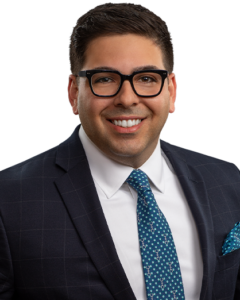 "It's been an uphill battle and a real minefield," said Shaheen Nouri, a Tampa insurance defense attorney with the Butler Weihmuller Katz Craig law firm.
A plaintiff's attorney, though, said the wording of the new law gives little real guidance, will require litigation and appeals court rulings to clarify, and could stack the deck against some policyholders.
"This is another solution in search of a problem," said attorney Michael Redondo, of Miami, who represents policyholders in insurance claims disputes.
SB 2A, which became effective when it was signed into law on Dec. 16, also appears to give property insurers a special status on joint offers that automobile, health and title insurance companies don't enjoy, Redondo said. "I'm surprised auto and health insurers aren't asking for the same thing now," he said.
Property insurers have favored joint settlement offers for a number of reasons. But Florida courts have frowned on them for years and have placed a number of restrictions on them: A joint proposal has to spell out the exact amount offered to each spouse, even if both spouses are listed on the property deed and the insurance policy. And not allowing both parties to independently accept or reject a proposal can render the offer invalid.
"The problem in first-party lawsuits is, when you have a married couple who jointly own the property … the courts ruled that an insurance company could not serve a joint PFS (proposal for settlement)," explained Michael Packer, an insurance defense attorney with the Marshall Dennehey law firm.
That often forced insurance companies to serve a separate settlement offer to each plaintiff, which meant that one spouse might accept it, but the other would continue the litigation on the same claim. In a state that has been inundated with claims litigation, that has raised a red flag for insurers.
Senate Bill 2A is a sweeping, 105-page reform bill. But it devoted just one sentence to the issue, leaving some to wonder how much the law really changes: "For a breach of contract action, a property insurer may make a joint offer of judgment or settlement that is conditioned on the mutual acceptance of all the joint offerees," the new law reads.
The change simplifies the process and now allows insurers to serve a joint offer, which will increase the likelihood of resolving lawsuits more efficiently, Packer noted.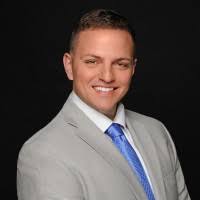 Redondo argued that the law may be more limited in its effect than some insurance interests had hoped: Claims disputes often involve more than breach-of-contract actions. Does the statute mean that joint proposals will continue to be disallowed in claims disputes that haven't reached the level of breach of contract? And, he noted, joint offers already are considered technically legal, if tricky to enforce.
"So what does it really add?" Redondo asked.
The "true," intended effect of the law, which was reportedly drafted in large part by Florida state Sen. Jim Boyd, an insurance agent, is to put pressure on one insured to convince the other joint policyholder to cave in to a settlement offer, Redondo argued. If a joint offer is all that's on the table, both spouses or multiple insureds may be more inclined to accept it and avoid litigation. But in some cases, joint insureds have different interests and may not reside at the same property.
The joint-offer section of the bill received little testimony during House and Senate debate in the December special session. But insurance interests said outside the Capitol that the change was long overdue, and frustration for insurers has been building for years.
As far back as 2011, a Florida Bar Journal article by attorney Raymond Robin explained that the 1980s-era rules on joint offers were intended to encourage litigants to settle disputes before trial. But they have had the opposite effect.
Despite some changes to court rules in 2010, "litigants would be wise to avoid using the joint proposal for settlement because it is fraught with pitfalls and has been rendered obsolete by the case law," wrote Robin, an insurance coverage practitioner with the Keller Landsberg firm.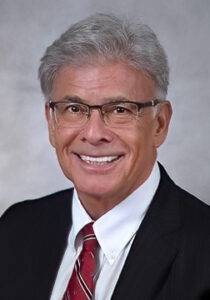 Robin, reached this week, noted that SB 2A wording may not go far enough because it applies only to property insurance matters. A key, 2010 Supreme Court decision held that joint offers conditioned on the mutual acceptance of all joint offerees are invalid, a court case known as Gorka. That case involved title insurance, so SB 2A would not have addressed the issues in that case, Robin said.
The new law would have been more practical if it were applicable to all insurance matters that involve offers to joint insureds, he said.
But for now, for property insurance claims, the new statute should be "very helpful" in securing settlements and avoiding prolonged litigation, Robin added.
Joint offers should now require "mutual acceptance of all the joint offerees" with a reference to Florida Statute 768.79(6) and Florida Rule of Civil Procedure 1.442, attorney Nouri explained in a recent blog post.