Please call  Lee from  USAsurance Powered by WeInsure. 954-270-7966 or 833-USAssure at the office. My email is lee@myUSAssurance.com . I am Your Insurance Consultant  about Home Insurance, Auto, Flood, Private Flood, Car, Life Insurance, Mortgage protection, Financial Products, Business  & Commercial Policies, & Group Products for business owners to give Employees benefits at no cost to the employer.
Universal Insurance Holdings Inc. (UVE), parent company of Universal Property & Casualty Insurance Co., last week reported net income of $25.1 million in its fourth quarter, a sharp increase from the previous quarter.
On a per-share basis, the Fort Lauderdale, Florida-based company — Florida's largest P&C carrier, next to the state-backed Citizens Property Insurance Corp.– said it had a profit of 82 cents. Earnings, adjusted for non-recurring gains, were 72 cents per share.
The company posted revenue of $330.4 million in the period.
For the year, the company reported a loss of $22.3 million, or 72 cents per share. Revenue was reported as $1.22 billion.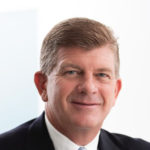 The news was in sharp contrast to Universal's Q3 2022 report, which showed a $72 million loss. Those losses were blamed mostly on Hurricane Ian, which plowed across Florida in late September.
"It was a tough year, but I'm proud of what our team accomplished despite the circumstances," CEO Stephen Donaghy said in a statement. "The Florida homeowners insurance market has faced significant challenges, but we remain committed to our home state and continue to write new and renewal business. We're grateful to state officials for passing meaningful reforms at the recent special legislative session, including elimination of one-way attorney fees and assignment-of-benefits, shortening the claims filing deadline to one year and taking steps to reduce the competitiveness of Citizens, among other measures."
Universal has taken several steps in the last two years to stay ahead of the deteriorating Florida insurance landscape, including the shedding of thousands of policies. The Q4 report shows the carrier had 848,856 policies in force at the end of 2022, a 10% drop from year-end 2021. Universal had 615,796 policies in Florida, about 80,000 fewer than it had in 2021.
But direct premiums written were up slightly, to $416 million, compared to 2021.
Copyright 2023 Associated Press. All rights reserved. This material may not be published, broadcast, rewritten or redistributed.