By Insurance Journal Staff Reports
Please call  Lee from  USAsurance Powered by WeInsure. 954-270-7966 or 833-USAssure at the office. My email is lee@myUSAssurance.com . I am Your Insurance Consultant  about Home Insurance, Auto, Flood, Private Flood, Car, Life Insurance, Mortgage protection, Financial Products, Business  & Commercial Policies, & Group Products for business owners to give Employees benefits at no cost to the employer.
Florida regulators have given a green light to a new homeowners insurance company, the first since state lawmakers took steps in December to rein in costly claims litigation.
Tailrow Insurance Co., part of HCI Group, was approved April 4 by the Florida Office of Insurance Regulation as a domestic homeowners multiperil insurer, according to a consent order filed by the OIR. HCI Group, which also is the parent company of Homeowners Choice and TypTap Insurance, will hold all 2.5 million shares of common stock in Tailrow, valued at $1 per share.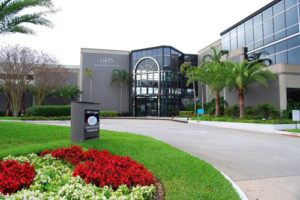 HCI's CEO Paresh Patel had hinted in 2022 that HCI planned to unveil a new homeowners insurance carrier in Florida, but the launch appears to have taken until this month. HCI also had planned an initial public offering for TypTap early in 2022, but placed that on hold due to the Florida market conditions. HCI this week filed a request with the U.S. Securities and Exchange Commission to formally withdraw the IPO plans.
HCI officials did not comment Wednesday on the new Tailrow company, and a Tailrow website could not be found.
The OIR consent order shows that the company will put up $300,000 to meet statutory deposit requirements. The office is requiring a catastrophe loss model with probable maximum loss estimate amounts for a one-in-100-year storm, based on exposure, the AM Best rating firm reported this week. Tailrow would have to take corrective action to cure any overexposure identified by regulators. It also needs to file a disaster coordination and response plan with the office.
In the fourth quarter, HCI net income nearly doubled to $2.7 million from $1.4 million a year earlier, AM Best reported. For the year, the company reported a $54.6 million net loss, due largely to Hurricane Ian, growth at TypTap, and policies assumed or renewed from now-insolvent United Property & Casualty Insurance Co.