By William Rabb
Please call  Lee from  USAsurance Powered by WeInsure & Calle Financial. 954-270-7966 or 833-USAssure at the office. My email is lee@myUSAssurance.com . I am Your Insurance Consultant  about Home Insurance, Auto, Flood, Private Flood, Car, Life Insurance, Mortgage protection, Financial Products, Business  & Commercial Policies, & Group Products for business owners to give Employees benefits at no cost to the employer. My email is lee@myUSAssurance.com
St. Johns Insurance Insolvent, to be Liquidated, Florida DFS Reports
By William Rabb | February 28, 2022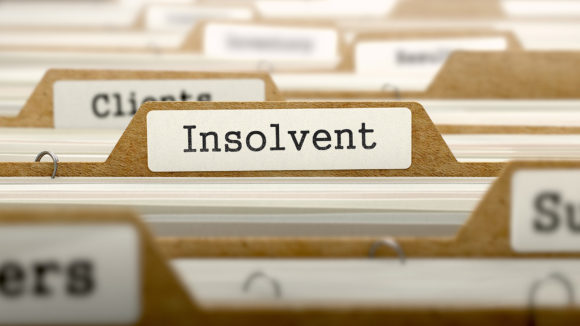 Email This Subscribe to Newsletter
Email to a friend Facebook Tweet LinkedIn Print Article
St. Johns Insurance Co., one of the larger property/casualty insurers based in Florida, is now insolvent and will soon be liquidated.

The Florida Department of Financial Services posted a notice Friday that a judge in Leon County, Florida, had appointed the department as receiver for the company. DFS will now take steps to liquidate the carrier's assets.
The news comes less than two weeks after the Demotech rating agency withdrew St. Johns' financial stability rating, citing a lack of adequate reserves. Slide, an insurtech company based in Tampa, has agreed to take on many of the St. Johns policies in Florida, and policyholders will be moved to Slide starting this week, DFS said.
"The department has motioned the court to approve a transition plan that would provide transition policies to Slide Insurance Company and provide policyholders with continuous coverage starting on March 1, 2022," DFS said on its website.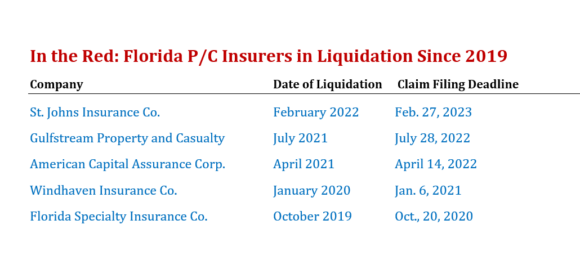 The liquidation order means that the Florida Insurance Guaranty Association will cover existing claims. St. Johns also wrote policies in South Carolina and that state's insurance guaranty association will take action to cover existing claims.
St. Johns is the fifth Florida P/C insurer to be put through the liquidation process in the last three years. The insolvency is the surest indicator yet of the state's worsening insurance market – a market that some longtime industry experts have said is now in meltdown, thanks in part to hurricane losses, fraudulent roof claims and excessive claims litigation.
St. Johns announced earlier this month that it would stop writing new business in Florida on Feb. 15. Six other carriers have announced similar plans. These include United Property and Casualty, Florida Farm Bureau, Lighthouse Insurance, Avatar and TypTap. Progressive said it would not renew thousands of policies in the state.
Adding to the concerns was the fourth quarter financial report from Universal Insurance Holdings, parent company of Universal Property & Casualty, Florida's largest private carrier. The company announced a $64.5 million loss, before taxes, for Q4 2021. The firm's combined ratio, considered a key measure of profitability, also rose significantly for the quarter, to 131%, seven points above the Q3 in 2020.
Universal's financial report attributed that to a strengthening of its reserves, the result of inflationary pressures and higher reinsurance costs. For the year, Universal's combined ratio improved over 2020's number, but was still above 100%.
St. Johns is about a quarter the size of Universal and has been listed as the eighth-largest P/C insurer in Florida, with some 160,000 policyholders. The head of Demotech said recently that the assumption of policies by Slide, led by Slide CEO Bruce Lucas, formerly with Heritage Insurance, may have been enough to help St. Johns survive.
But Friday's news ended those hopes.
The Orlando Sentinel newspaper reported that Florida Insurance Commissioner David Altmaier had sent a letter last week to the state's chief financial officer, formally notifying DFS of the receivership.
"The referral of this company to the DFS' Division of Rehabilitation and Liquidation is the first step in a comprehensive plan to provide a seamless transition for all St. Johns Insurance Company policyholders," Altmaier wrote last week.
Insurance industry leaders are hoping that the state Legislature will now come to the rescue for other insurers swimming in troubled waters.
Senate Bill 1728, by state Sen. Jim Boyd, has passed the Senate Banking and Insurance Committee and an Appropriations subcommittee. If approved by the full committee today, Monday, Feb. 28, it will move to the Senate floor. The bill would attempt to limit some solicitation by roofers promising "free roofs" and would allow more insurers to pay the actual cash value for damaged roofs, not full replacement value, as is now the case for many homeowner policies.
TOPICS FLORIDA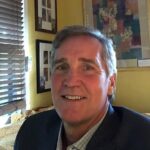 About William Rabb
Rabb is Southeast Editor for Insurance Journal. He is a long-time newspaper man in the Deep South; also covered workers' comp insurance issues for a trade publication for a few years.