Please call  Lee from  USAsurance Powered by WeInsure & Calle Financial. 954-270-7966 or 833-USAssure at the office. My email is lee@myUSAssurance.com . I am Your Insurance Consultant  about Home Insurance, Auto, Flood, Private Flood, Car, Life Insurance, Mortgage protection, Financial Products, Business  & Commercial Policies, & Group Products for business owners to give Employees benefits at no cost to the employer. My email is lee@myUSAssurance.com
Florida Insurance Rescue Bill Advances with Roof Deductible Provision
March 1, 2022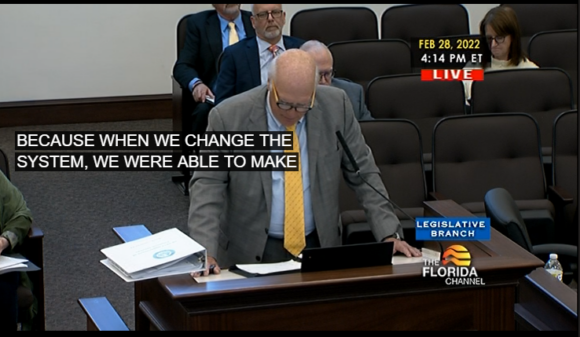 Email This Subscribe to Newsletter
Email to a friend Facebook Tweet LinkedIn Print Article
A rescue bill that aims to cut losses and litigation expenses for Florida property insurers passed a state Senate committee Monday, its last stop before a floor vote in the full Senate.
But with just 11 days remaining in the 2022 session, and significant differences between Senate and House measures, it's far from certain that SB 1728 will make it into the law books. The Senate Appropriations Committee voted 18-2 on Monday to approve the bill, which insurance industry advocates have said is the best hope to stem losses from aggressive roofing contractors and a continuing surge of lawsuits over claims – and to help prevent more carriers from becoming insolvent and raising premiums.
"We've got to get our arms around this problem. It's costing our constituents sums that most of them cannot afford to pay," said Sen. Jim Boyd, R-Bradenton, the sponsor of SB 1728.
The meeting came a few days after regulators announced that St. Johns Insurance Co. had become insolvent. Six other Florida carriers have announced they will stop writing new business or non-renew some policies.
The debate in the committee meeting Monday focused largely on a section of the bill that would allow more policies to cover the actual cash value of roofs when they are damaged, as opposed to full-replacement value now required for most policies. The measure also would let insurers offer policies with deductibles just for roofs, up to 2% of the policy limits.
After the deductible is paid, the homeowner would receive full-replacement value for the roof, Boyd explained.
Sen. Daryl Rouson, D-St. Petersburg, objected to the idea that homeowners would have to pay thousands to meet a deductible before they could see any insurance benefits paid to a contractor. But the committee voted down his amendment.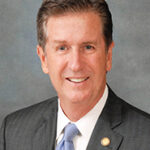 Hollywood, Florida, attorney Hillary Cassel testified that the bill provides full replacement value for roofs only when damaged by named hurricanes. She suggested allowing that coverage for tornado and other storms. Boyd said that if a home is hit by a tornado, it will likely suffer heavy losses.
"If it's more than 50% damaged, that's a total loss and it will get full replacement," he said.
Cassel, whose firm represents policyholders, also said the bill does not outline insurers' responsibilities. Homeowners could face months-long delays before they see any payout on policies, she said.
Others urged swift action on the bill.
"We're probably in a property insurance crisis larger than we've seen since Hurricane Andrew" in 1992, said Gary Guzzo, a lobbyist for Floridian Partners and a former state insurance regulator.
He noted that previous Legislatures have made statutory changes that have resulted in significant improvements in the insurance field, including lowered workers' compensation costs after 2003 changes, and reduced losses after sinkhole insurance reforms in 2016. Guzzo told lawmakers they can save the day again with SB 1728.
A similar bill in the House, HB 1307, has made its way through two House committees and is awaiting a vote on the floor. But that measure differs from SB 1728 in some key areas, and it's not clear if the two chambers would be able to iron out differences before the session ends.
Florida law limits the session to 60 days, which will make March 11 the final day.
Also Monday, the Appropriations Committee approved SB 1874, which would require insurance agencies to notify customers ahead of time when an agency is to be closed; and it would reduce penalties for small businesses for workers' compensation violations.
The panel also passed SB 1292, which increases penalties on unlicensed public adjusters who violate the law, among other provisions.
Top photo: Lobbyist Gary Guzzo at Monday's Senate committee hearing.
TOPICS FLORIDA