By William Rabb
Please call  Lee from  USAsurance Powered by WeInsure & Calle Financial. 954-270-7966 or 833-USAssure at the office. My email is lee@myUSAssurance.com . I am Your Insurance Consultant  about Home Insurance, Auto, Flood, Private Flood, Car, Life Insurance, Mortgage protection, Financial Products, Business  & Commercial Policies, & Group Products for business owners to give Employees benefits at no cost to the employer. My email is lee@myUSAssurance.com
Video Shows Ian Storm Surge Devastated Part of Florida; Losses Mounting
By William Rabb | October 3, 2022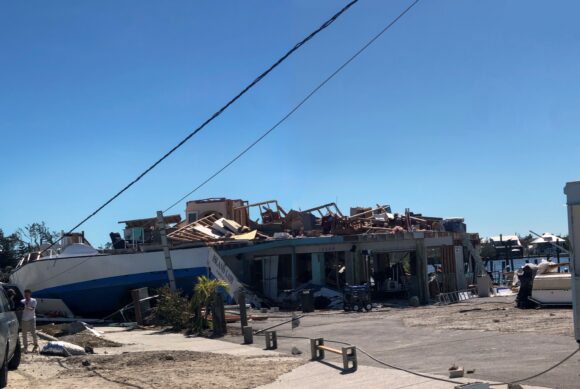 Email This Subscribe to Newsletter
Email to a friend Facebook Tweet LinkedIn Print Article
https://www.insurancejournal.tv/player.php?v=20956
Powered byInsuranceJournal.tv
FORT MYERS, Fla. – Dave Lusk, who lives on San Carlos Island, sandwiched between Fort Myers and devastated Fort Myers Beach, Florida, told the story of how his daugther and her family decided to ride out Hurricane Ian in their three-story home on the tiny island.
As the Gulf of Mexico surged into the first story last Wednesday, the family moved to the second floor. When the waters rushed in there, they scrambled to the third floor.
"She said she thought she was going to die," Lusk said.
Within an hour, their next-door neighbor's house was pulled loose from its foundation and crashed into theirs, Lusk said. The neighbors climbed through a window to Lusk's daughter's home.
Fortunately for Lusk's daughter, she carried flood insurance on her stately house. But thousands of others in southwest Florida – where the most severe damage came from flooding and storm surge that topped 12 feet in some areas – did not.
The question now is, will the wrath of Hurricane Ian finally prompt more homeowners in vulnerable coastal areas to purchase flood insurance.
"We expect this to be a wake-up call for Floridians," said Trevor Burgess, CEO of Neptune Flood Insurance, a surplus-lines carrier that holds 130,000 flood policies nationwide and about 30,000 in Florida.
After Hurricane Harvey hit the Houston, Texas, area in 2017, for example, flood insurance demand soared in that area, Burgess said.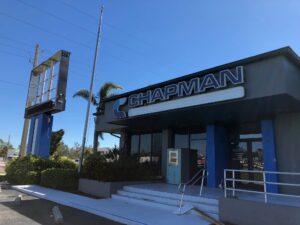 As the hurricane aimed for Florida's west coast early last week, Neptune saw a four-fold spike in requests for quotes from coastal property owners. None of those could be bound before the storm hit, though, due to the firm's 10-day waiting period, which Burgess noted is faster than NFIP's 30-day waiting period. Neptune policies provide coverage above the $250,000 ceiling that the National Flood Insurance Program offers – up to $4 million. The average premium is about $1,000 annually, Burgess said.
Only about 15% of Florida homes carry flood insurance, a number that has dropped slightly in recent years, he noted. Milliman, the national actuarial firm, said that in the Florida counties under evacuation orders for Ian, about 18.5% of homes have coverage through the National Flood Insurance Program, according to the New York Times.
"It's becoming clearer that flood, rather than wind claims, are going to drive losses in Florida," former Florida deputy insurance commissioner Lisa Miller posted late last week.
ICEYE, a satellite imagery firm, reported Monday that some 358,850 properties are in areas that were flooded by Ian, and about 13,363 saw water of five feet or more.
The hurricane hit parts of Florida with a double blow. After 150-mph winds raked the southwest coast on Wednesday, 14 inches of rain were dumped in the central part of the state, flooding areas around Orlando. Then, all that water flowed southwest, breaching levees and flooding properties in Northport, north of Fort Myers. The muddy waters snarled traffic for hours, from Tampa to Naples.
Ian killed more than 100 people in Florida and in the Carolinas as it moved north, according to news reports. Early estimates of insured property losses continue to rise, standing at $40 billion by Sunday, Fitch Ratings service said. Karen Clark & Co. put the losses in the U.S. and the Caribbean at close to $63 billion. Verisk Analytics said Monday that insured losses from Ian could reach as high as $57 billion from wind, storm surge and flooding. NFIP losses and litigation costs could eventually push insurer costs above $60 billion.
Michael McNitt, president of Cabrillo Coastal Insurance Co., which insures property all around Florida, said Saturday that the carrier was expecting many claims but said it was too soon to know the extent of losses. The Florida Office of Insurance Regulation said that as of Monday, 222,261 claims have been reported, including 165,008 from residential properties. Total estimated insured losses topped $1.6 billion for those claims, the OIR reported.
Several insurance agents in the Fort Myers area suffered losses on their personal properties and their offices, said Kyle Ulrich, president of the Florida Association of Insurance Agents. A number of agents could not be located by Insurance Journal reporters, who were in the Fort Myers area Friday and Saturday. Access to some of the most-damaged beach areas was limited to residents immediately after the storm passed.
The widespread loss of power and cell phone service in the area meant that insurance agencies remained closed Friday and Saturday. Some homeowners, unable to reach their agents, drove to the agency offices but left frustrated. Others complained to local radio stations that they couldn't reach their agents, perhaps unaware that the agents themselves had suffered damage.
The Florida Department of Financial Services said it would set up two insurance villages in the area today, Monday, in the area to help homeowners with claims. One will be in the Port Charlotte Town Center parking lot. Another will be in the JetBlue parking lot, 11500 Fenway South Drive, in Fort Myers.
Citizens Property Insurance Corp. said it has deployed its catastrophe response teams to the area and will host a webinar for agents on Tuesday, Oct. 4, at 10 a.m. Eastern time. Registration is here.
North of ground zero, homeowners and agents breathed a sigh of relief when the storm, initially aiming for the heavily populated Tampa area, turned eastward.
"We dodged a bullet," said Austin Boyd, who, along with his dad, state Sen. Jim Boyd, manages the Boyd Insurance agency In Bradenton, on the southern edge of Tampa Bay.
Boyd said the agency had written about 100 policies in the Fort Myers area, and he was expecting numerous claims. In Bradenton, policyholders had reported downed trees, collapsed fences and swimming-pool cages that were torn apart.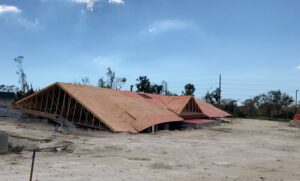 But water damage remains the biggest concern for insurers in Lee and other southwest Florida counties. And with rising seas, a predicted increase in hurricanes and patterns of heavier rainfall in parts of the country, more agents and property owners will see flooding in coming years, studies suggest.
"Everyone needs flood insurance," Neptune's Burgess said. "The highest point in Florida is just 400 feet above sea level."
He said that many homeowners mistakenly believe that their homeowners' insurance policy will cover flood damage. Others don't think they're in danger because "the FEMA flood maps are wrong," Burgess said.
The Federal Emergency Management Agency maps in the past have shown "X zones," considered by FEMA to be at only moderate risk of flooding. Burgess argued that property owners often think that means their sites don't need insurance.
"About 20% of our claims are in X zones," he said.
Risk Rating 2.0, FEMA's new system for rating flood-prone areas, was created to provide more accurate and equitable flood-insurance rates. Since the system took effect a year ago, NFIP premiums have dropped for some but have spike for thousands, prompting some owners to avoid flood insurance, Burgess said.
Top photo: A boat that appeared to carried over a destroyed building on hard-hit San Carlos Island, next to Fort Myers Beach (Insurance Journal photo). Video: Shot mostly on San Carlos Island near Fort Myers Beach, Florida, on Friday, Sept. 30.
TOPICS FLORIDA PROFIT LOSS