DeSantis says the state's insurance regulation office is investigating reports of people being shortchanged or unlawfully dropped following the filing of their claims.
By Lisa Willis |
Please call  Lee from  USAsurance Powered by WeInsure. 954-270-7966 or 833-USAssure at the office. My email is lee@myUSAssurance.com . I am Your Insurance Consultant  about Home Insurance, Auto, Flood, Private Flood, Car, Life Insurance, Mortgage protection, Financial Products, Business  & Commercial Policies, & Group Products for business owners to give Employees benefits at no cost to the employer.
Three months after allegations surfaced in Tallahassee concerning South Florida insurance carriers altering insurance adjusters' reports, Florida's home insurance crisis is now at the center of a state investigation.
Gov. Ron DeSantis announced the probes.
In Fort Myers last Friday, the governor was asked at a press conference for an update on comments made in front of the chairman of the House Commerce Committee in December.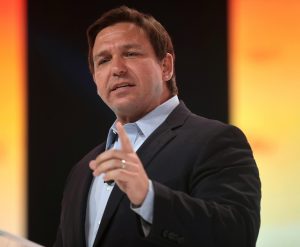 DeSantis' reply: "The reports of people getting shortchanged or getting unlawfully dropped because someone was looking to make more money, the insurance regulation office is investigating that. … They need to be held accountable, and I know they will be aggressively doing it."
Florida Chief Financial Officer Jimmy Patronis confirmed criminal investigations are now underway.
When contacted by ALM's Daily Business Review, his office said, "The Department's Division of Investigative and Forensic Services opened an investigation into these fraud allegations."
"That investigation is currently open and ongoing," said Devin Galetta, communications director for the state's CFO. "No further details are available at this time."
Adjusters weigh in
Boca Raton public adjuster and insurance appraiser Karen R. Schiffmiller is not surprised.
"This happened to an elderly client of mine, and sadly, her insurance company went under in the process while we were trying to settle her claim," Schiffmiller said. "We were trying to go back-and-forth and get the coverages put back in, and they kept asking for additional inspections — delaying — then they went out of business."
Schiffmiller co-owns Reliant Insurance Adjusters, and is past president of the Florida Association of Public Insurance Adjusters.
She said this happened to multiple clients of hers where the adjusters inspect the damages, and "by the time they submit their report to the insurance company, it gets changed once it gets back to us. And it happens more often than not, and I believe the carriers or the management at the insurance company are making those decisions.
"I'm standing there fighting for everything that they should be covered for, and I know it's covered, I've reviewed their policy and I find that the management of the carriers are not following through … the field adjusters agree to the damages," Schiffmiller added. "We discuss it. We have an agreement before we walk away for the property in the sense of what's damaged, and then when you get the estimate, it's something completely different.
"I don't see how that could not be construed [as fraud], because I think that's pretty fraudulent," Schiffmiller claimed.
A Florida licensed independent adjuster mentioned the alleged "scheme" to the committee in December, alleging fraud on reports filed after homeowner visits in Southwest Florida, post-Hurricane Ian.
Attorneys divided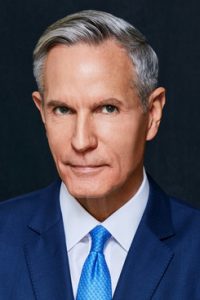 Jack Hickey of Hickey Law Firm in Miami said this is exactly why we need laws with "teeth" to enforce the concept of operating in good faith.
"We need the bad-faith laws to keep the insurance companies in check, and to make sure they don't continue fraud like this," he claimed.
Hickey said that if the Legislature is successful in taking away attorney fees, for example, when a policyholder sues its insurance company, that will lead to further problems in claim denials.
"What all these laws add up to is the fact that the insurance companies get a big giveaway by our state," he said. "Insurance companies have freedom, but the policyholders and the 28 million citizens of the state of Florida do not have the freedom to get their insurance claims paid."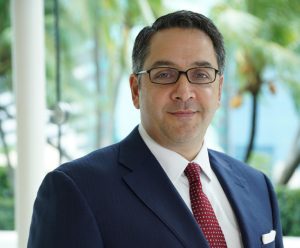 But other lawyers have different views on the issue, which they say will create more problems.
"I anticipate that there will be more litigation, despite the Legislature's efforts to curb it," said Stephen A. Marino Jr. of Ver Ploeg & Marino in Miami.
"Curbing litigation, making it harder to get to the courthouse doors doesn't mean that the need to get to the courthouse doors goes away," Marino continued. "It's unfortunate that the Legislature found reasons to make the steps to the courthouse doors harder to climb. But that doesn't mean that the need to climb those stairs is missing."
Patronis' office said the state's CFO is taking this matter seriously.
"Anyone who suspects fraud should report it immediately to our Insurance Fraud Hotline at 1-800-378-0445," the office said.
There is also a fraud claims website to report insurance fraud.
Related:
Insurance fraud prevention takes a village
Saving the Florida home insurance market will take more than legislation SHARE ON FACEBOOK SHARE ON TWITTER
Dig Deeper